Qantas chief Alan Joyce has expressed optimism about the carrier's prospects of its ultra-long-haul Project Sunrise, stating that the "business case for that is going to be even better" once the gloom surrounding the coronavirus crisis lifts.
Joyce was speaking in a recorded message on the carrier's 100th birthday, where he acknowledged that 2020 has been the "most difficult year" in the carrier's history.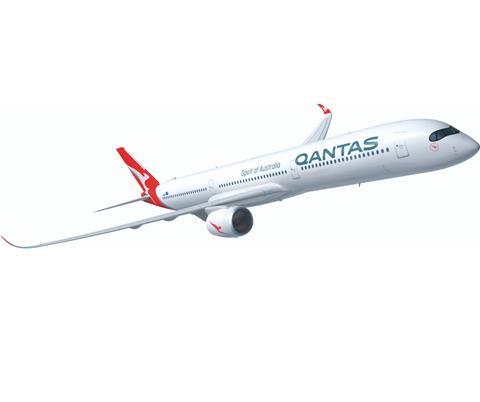 Project Sunrise is the airline's initiative to open non-stop services between the Australian east coast and New York or London. Right before the coronavirus outbreak hit, Qantas had completed a series of three test flights, and had tentatively selected the Airbus A350-1000 to undertake these flights.
The Oneworld carrier put these plans on hold in May, amid the coronavirus outbreak, which has seen the airline cut nearly 30% of its workforce, and ground a significant number of aircraft, including its A380s. The outbreak also forced it to prematurely retire its Boeing 747s, which it had operated for nearly 50 years.
Joyce, who says that Qantas is "very keen" on Project Sunrise, adds: "We think the business case for that it's going to be even better in the post [Covid-19] world and it was before [Covid-19]."
On domestic fleet replacement, Joyce also hinted at potential domestic fleet replacement, underscoring the carrier's hopes of riding on a resurgence in domestic travel.
He did not provide much detail, except to say: "There is probably a good time in the next few years to buy aircraft. Not many airlines in the world will be strong enough to do it…Qantas will be."
Domestic air travel has been a bright spot for the carrier, even as the pandemic continues to decimate international travel demand. Qantas had previously stated that it did not expect international travel to return until the second half of 2021.
Joyce says the carrier's strong financial position had put it in good stead in weathering the coronavirus crisis. He adds: "Now is the best time for us to continue to grow our position in the domestic market." The carrier reportedly expects to be operating more than half of its domestic capacity by the end of the year.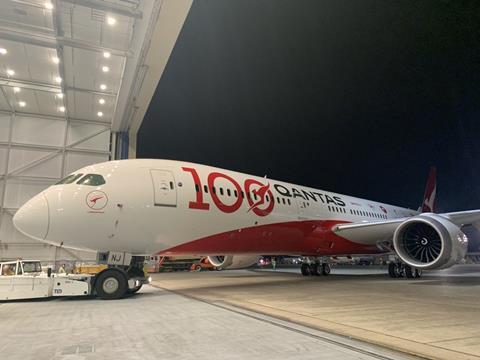 Qantas was founded in 1920 as Queensland and Northern Territory Aerial Services, and is the world's third-oldest operating carrier after KLM and Avianca. For its centenary celebrations, the carrier will conduct a 100-minute fly-past over Sydney's harbour on the evening of 16 November.