Australian carrier Qantas has provisionally selected the Airbus A320neo family and A220-300 as its preferred option to modernise its single-aisle fleet, potentially taking up to 134 aircraft.
Qantas is likely to place an order for 20 A321XLRs and 20 A220s by the end of the carrier's fiscal year, pending discussions over their operation with personnel and approval from the board.
Deliveries will take place from fiscal year 2024. The airline will use Pratt & Whitney engines on both types.
These firm aircraft will be supplemented by options and purchase rights for 94 additional aircraft over a delivery window of 10 or more years.
Qantas is to use the aircraft to replace Boeing 737-800s and 717s. It had evaluated several aircraft types including the 737 Max and Embraer E2 family. The carrier has options to take the smaller -100 variant of the A220.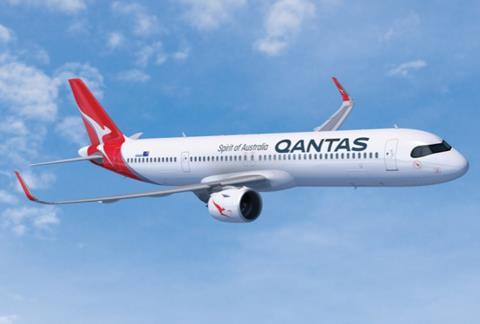 Its budget operator Jetstar already has an agreement for over 100 A320neo-family jets, and the Qantas deal involves combining the order in order to draw on 299 deliveries to Qantas, QantasLink and Jetstar.
"Financial details of the deal are commercial in confidence but represent a material discount from list prices," says the carrier.
The airline says the A321XLR will be "well-suited" to routes between cities including Melbourne, Sydney and Brisbane, while its range will enable the carrier to open new city pairs.
"This is a long-term renewal plan with deliveries and payments spread over the next decade and beyond, but the similarly long lead time for aircraft orders means we need to make these decisions now," says chief executive Alan Joyce, adding that the fleet selection was a "very tough choice".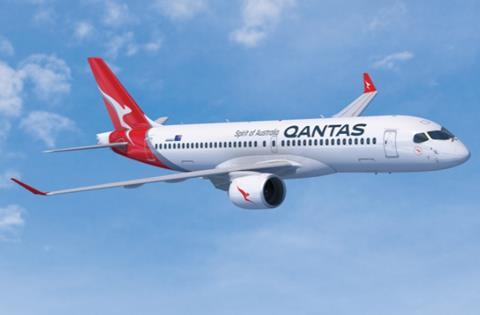 "Each option delivered on our core requirements around safety, capability and emissions reductions," he says.
"But when you multiply even small benefits in areas like range or cost across this many aircraft and over the 20 years they'll be in the fleet, Airbus was the right choice as preferred tenderer."
Joyce adds: "This is a clear sign of our confidence in the future and we've locked in pricing just ahead of what's likely to be a big uptick in demand for next-generation narrowbody aircraft."
He says that discussions will be held with staff to "ensure we have the arrangements necessary" to support the investment.
Airbus chief commercial officer Christian Scherer says the Qantas campaign has been "especially exciting", adding that it "pushed the boundaries of technical, operational and financial evaluation".
"With the combination of the A220 and A320neo families Qantas is charting a course to operate one of the most modern, sustainable and fuel efficient fleets in the world," he says.