ATP Flight School has taken delivery of the first six Piper Archer TX piston-singles from a June order for up to 100 of the four-seat aircraft.
Jacksonville, Florida-headquartered ATP says it placed the substantial order in anticipation of a surge in demand from commercial airlines for pilot training in the coming years.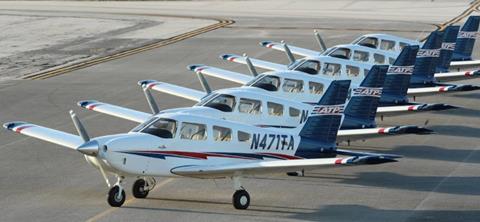 Its prediction is supported by Piper, which says despite the setback from the coronavirus pandemic, the airline industry anticipates a recovery and strong long-term demand for airline pilots. "Over 80,000 US airline pilots will be forced to retire at age 65 over the next 20 years, in addition to those taking early retirement," it says.
ATP director of marketing Michael Arnold notes that anticipated airline pilot demand "exceeds the current capabilities" of the flight training industry. He says: "ATP continues to invest in our graduates' careers with the best flight training fleet in the industry."
ATP says it is the largest pilot training company in the USA, with 47 facilities around the country and a fleet of more than 400 aircraft, the majority of which are Piper models.