Dutch defence minister Kajsa Ollongren has outlined the Netherlands' spending priorities for the coming years, including acquiring additional Lockheed Martin F-35As and General Atomics Aeronautical Systems MQ-9A Reaper unmanned air vehicles.
The Royal Netherlands Air Force's (RNLAF's) 322 Squadron has reached initial operational capability with the F-35A, with a second unit – Volkel-based 313 Squadron – expecting to receive its first examples later this month. Another eight airframes are based at Luke AFB in Arizona for pilot training.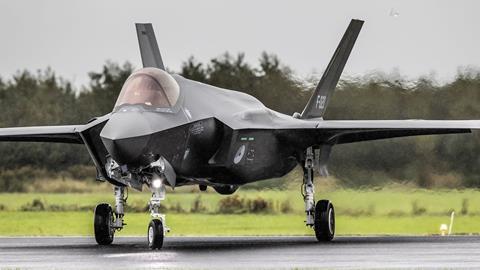 Under the new plans, an additional six Lightning IIs have been budgeted, bringing the total number to 52: enough to operate three full squadrons.
The Dutch Reaper acquisition will be doubled from four to eight aircraft. The initial airframes are being flown by 306 Squadron from Hato AFB in Curacao, the Caribbean, with preparation work ongoing to field the type at Leeuwarden air base.
Additionally, the air force has decided to launch the process of acquiring weapons for its Reaper fleet, which were ordered in an unarmed configuration.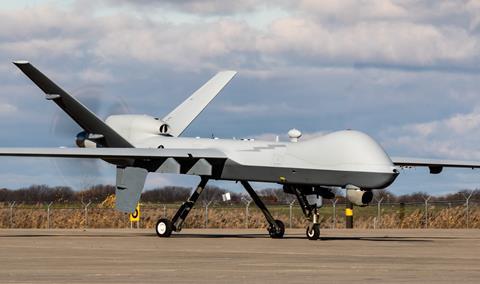 On 16 June, a decision was announced to purchase five Embraer C-390 transports, with the twinjets to replace the RNLAF's four-strong C-130H fleet, following 28 years of use. The new type's introduction will support a requirement for the service's tactical transport fleet to increase annual flight hours from 2,400 to 4,000.
The air force also expects to receive a Gulfstream G650 business jet later this year, with the asset to replace a Gulfstream IV in the VIP transport role.
In the rotorcraft sector, the Netherlands' 298 Squadron is in the middle of changing to the Boeing CH-47F transport helicopter, from D-model Chinooks. Eight of an eventual 15 airframes have already arrived in the nation, while five others are being used by its 302 Squadron at Fort Hood, Texas, for training. A last airframe is due to be accepted in 2023.
Boeing also is in the process of remanufacturing Dutch AH-64D Apaches - in service since 1998 – to the AH-64E standard in Mesa, Arizona. First deliveries are expected by year-end. Twenty of the attack helicopters will be assigned to 301 Squadron at Gilze Rijen air base, with eight more to be stationed in Fort Hood for training.
Meanwhile, the RNLAF has decided to create a dedicated unit for special operations forces support tasks. This will initially be equipped with Airbus Helicopters AS532U2 Cougars, but a replacement process is scheduled to begin next year, to acquire aircraft dedicated to the new role.
The Netherlands' spending plans also outline an objective to meet a NATO target for member nations to spend a minimum of 2% of GDP on defence.