France has confirmed an order for three Northrop Grumman E-2D Advanced Hawkeye airborne early warning aircraft for its navy.
First delivery of the twin-turboprop type is due in 2027. The aircraft will be stationed at the service's Lann-Bihoue base in northwest France and will also be deployed on the aircraft carrier Charles de Gaulle.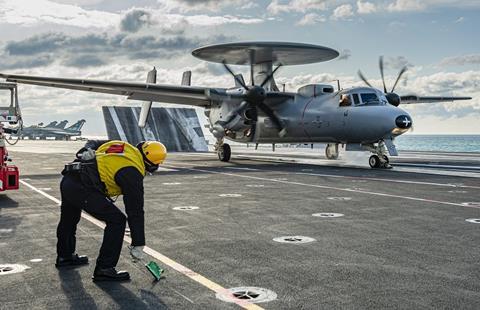 French content on the E-2Ds will include a mission system developed by the defence ministry's SIAe subsidiary.
Paris is to acquire the Advanced Hawkeyes under the USA's Foreign Military Sales route; Congressional approval for the $2 billion deal was obtained in July.
The French navy currently operates a trio of older-generation E-2Cs.