A launch sequence problem resulted in the failure of a planned first test firing of a Lockheed Martin-built hypersonic missile, the US Air Force (USAF) says.
"A [Boeing] B-52H Stratofortress took off over the Point Mugu Sea Range intending to fire the first booster test vehicle for the programme," the service says. "Instead, the test missile was not able to complete its launch sequence."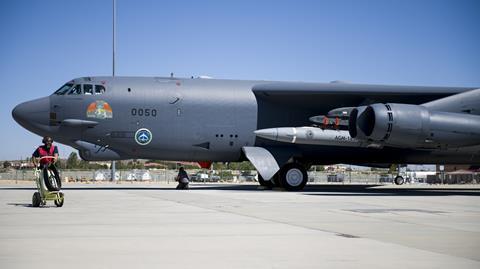 Describing the 5 April test failure involving its AGM-183A Air-launched Rapid Response Weapon (ARRW) as a "setback", the USAF says the missile was "safely retained on the aircraft", which returned to Edwards AFB in California. "Engineers and testers will be able to explore the defect and return the vehicle back to test," it notes.
"Objectives for the test included demonstrating the safe release of the booster test vehicle from the B‑52H as well as assessing booster performance, booster-shroud separation, and simulated glider separation," the USAF says.
Seven previous flights involving the Mach 5-plus, boost-glide AGM-183A were captive-carriage missions conducted with the bomber.
"The ARRW programme has been pushing boundaries since its inception and taking calculated risks to move this important capability forward," armament directorate programme executive officer Brigadier General Heath Collins notes. "While not launching was disappointing, the recent test provided invaluable information to learn from and continue ahead."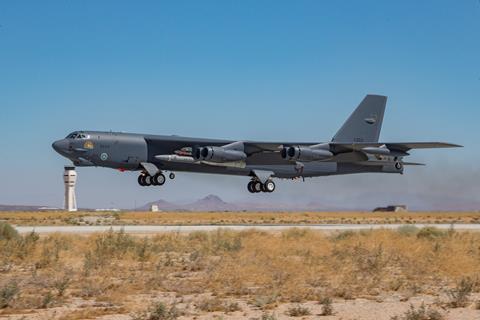 The USAF has set an ambitious schedule for its hypersonic missile development, due to China and Russia having taken an early lead in fielding such technology. Via the ARRW activity, it "aims to deliver a conventional hypersonic weapons capability to the warfighter in the early 2020s" – potentially as soon as next year.