Northrop Grumman has started construction of a "Hypersonics Center of Excellence" in Elkton, Maryland that will house the company's hypersonic missile design, development and production work.
Construction of the new 5,570sq m (60,000sq ft) facility, anticipated to be finished by 2023, represents a deepening investment in hypersonic missile products by the company. It also comes as the US Air Force and Department of Defense (DoD) aim to push hypersonic missiles from the research and development phase to production and deployment.
Other companies are likewise working on such technology, including Lockheed Martin and Dynetics Technical Solutions, which established hypersonic missile production plants at separate sites in Alabama in recent years.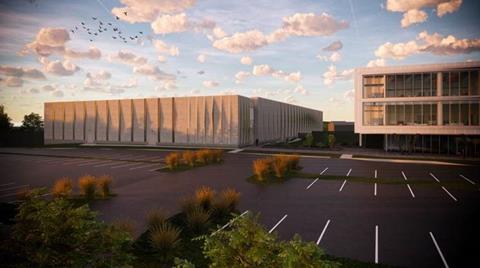 Formerly owned by Orbital ATK, which Northrop acquired in 2018, the Elkton campus has long produced rocket motors. The site manufactured solid rocket motors for the US Defense Advanced Research Projects Agency's Hypersonic Air-breathing Weapon Concept, a project Northrop is working on with Raytheon. Northrop is also manufacturing the scramjet engine for that project.
The USA is in a hypersonic missile arms race with China and Russia. Beijing and Moscow see hypersonic missiles as a way to a get a jump on Washington, as the Mach 5-plus weapons can evade the existing US missile defence shield and travel so quickly that targets have little to no warning before impact.
In response, the DoD is pursuing two types of hypersonic missiles: boost-glide missiles and scramjet missiles. Boost-glide missiles use a booster rocket to lift a warhead high into the atmosphere from where the weapon glides back to earth at hypersonic speeds. Scramjet-powered missiles fly at lower altitudes by ingesting and then igniting air from the atmosphere.
Because so much is unknown about hypersonic flight weapons, testing is expected to reveal troves of new information. The Pentagon wants to use lessons from these early days to inform design changes and future iterations.
Workers at the new facility will use digital engineering and new advanced manufacturing technologies to increase "agility and the ability to respond to changes in technology or customer mission needs quickly", says Northrop. The company plans to lean on automation to reduce costs and to drive efficiency, safety and reliability of hypersonic missiles made at the facility.