Indonesian aerospace engineers will return to South Korea to continue work on the Korea Aerospace Industries (KAI) KF-21/IF-X fighter, underlining Jakarta's continued support of the programme.
Thirty-two Indonesian engineers are applying for visas prior to travelling to South Korea, says South Korea's Defense Acquisition Program Administration (DAPA), which oversees the KF-21 effort.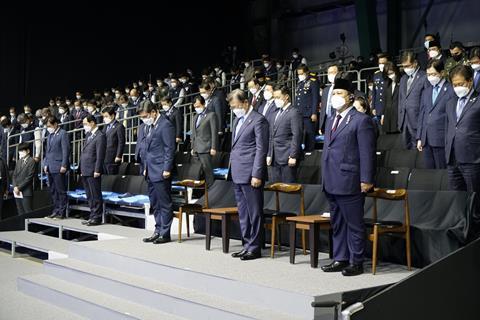 Indonesian engineers had been working at KAI's production facility at Sacheon until March 2020. DAPA attributed their departure to the emergence of the coronavirus pandemic in early 2020, as well as the "non-payment of the Indonesian contribution" to development costs.
"After the launch ceremony of the KF-21 prototype held in April of this year, Korea and Indonesia mutually confirmed Indonesia's continued participation in joint development," says DAPA.
The roll-out of the KF-21 Boramae – previously designated KF-X – took place on 21 April, with Indonesian defence minister Prabowo Subianto in attendance. Jakarta is expected to take 50 of the 170 examples produced.
"The two governments were discussing holding the sixth working-level meeting, but the schedule is being delayed due to natural disasters in Indonesia and the worsening of the [coronavirus] situation," adds DAPA. "Recently, the Indonesian government reaffirmed its continued participation in the joint development of KF-21/IF-X and requested cooperation of Indonesian technical staff to return to Korea as soon as possible."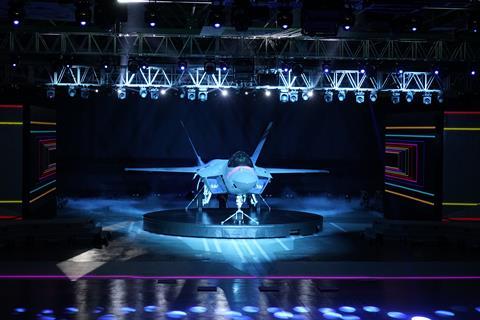 DAPA adds that the number of Indonesian engineers working in South Korea will grow to 100 by the end of 2021. The initial batch of engineers will have to undergo two weeks of quarantine upon reaching South Korea.
Indonesia is a 20% partner in the W8.8 trillion ($7.6 billion) programme, which will result in the KF-21 for South Korea, and the IF-X for Indonesia.
Jakarta's hopes of renegotiating the cost of its involvement in the KF-21/IF-X have been well publicised. According to South Korea's Yonhap news agency, Jakarta has paid W227 billion, but W700 billion is overdue.
The DAPA announcement about the return of Indonesian engineers makes no mention of whether any overdue amounts have been paid, or whether costs have been renegotiated.
Powered by a pair of GE Aviation F414 engines, the first flight of the KF-21 is planned for 2022, with development to be completed by 2026.