Jakarta has ordered the Lockheed Martin C-130J Hercules tactical transport, as the US airframer confirms that Indonesia is joining the type's global operator community.
In a statement, the Indonesian air force confirms that an acquisition of an undetermined number of aircraft is moving forward. FlightGlobal, however, understands that the acquisition is for about five aircraft.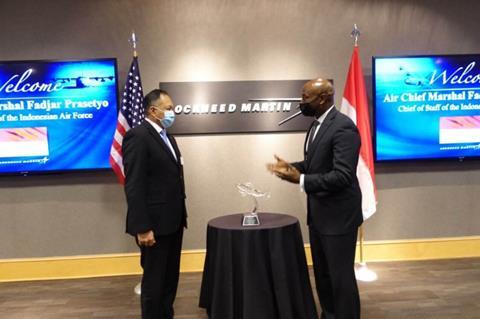 "By obtaining an aircraft with modern engines, technology and avionics systems, it is a big step for the Indonesian air force to adapt the air transport operations doctrine," says air force chief of staff Air Marshal Fadjar Prasetyo.
The air force statement discloses that he made the remarks during a visit to Lockheed's production centre for the C-130J, located in Marietta, Georgia. Prasetyo added that the aircraft will serve military missions, but also in the humanitarian and disaster relief role.
Separately, Lockheed confirmed the deal.
"As a longtime C-130 operator, Indonesian air force crews have long exemplified the power, versatility and capability found only in a C-130 Hercules," says the airframer.
"Lockheed Martin is honoured to welcome Indonesia to the worldwide C-130J Super Hercules family. The added strength and power of the proven C-130J Super Hercules will enhance the Indonesian air force's crews ability to support any mission – anytime, anywhere – for decades to come."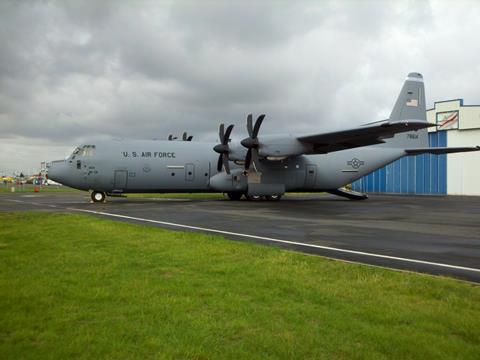 Cirium fleets data indicates that Indonesia has 24 C-130s in its inventory, comprising six C-130Bs, 11 C-130Hs, six C-130H-30s, and one KC-130B. The average age of the fleet is 47.3 years, with ages ranging from 39.3 years to 61.2 years. The aircraft are operated by the country's 31st, 32nd, and 33rd squadrons.
The recapitalisation of Indonesia's transport capability has been of significant interest to major airframers. Airbus has long touted the potential of its A400M for the Southeast Asian country.
While Indonesia is a major operator of the C-130, it has also suffered several major disasters with the type. These include fatal crashes in both 2015 and 2016, resulting in a total of 159 deaths.
Updated with number of aircraft in second paragraph.