Northrop Grumman has completed the first flight of an RQ-4 Global Hawk using a modernised ground control station for the unmanned air vehicle (UAV).
The new ground control station features new displays, the ability to operate all Global Hawk variants without software or configuration changes, simpler maintenance, as well as improved environmental conditions and better situational awareness for operators.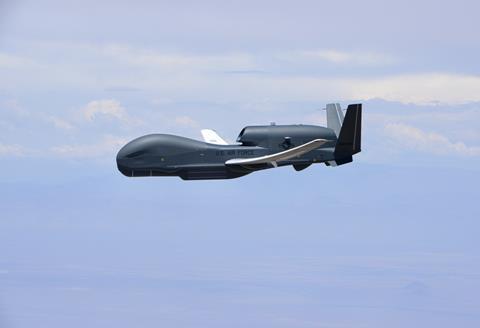 "I am very excited about the new capability the Ground Segment Modernization Program will deliver to the warfighter." says Colonel William Collins, Global Hawk system programme director at the Air Force Life Cycle Management Center.
The modernised control station also features security enhancements ensuring continued protection from cyber threats, he adds.
Northrop vice-president Leslie Smith adds that the new ground control station will help expedite the transmission of timely intelligence, surveillance and reconnaissance data.