India has struck a deal to restore flights with Germany, which had ended abruptly in late September amid a row over parity of services.
Germany was one of several countries India negotiated a "travel bubble" agreement with in the summer to enable the restoration of limited services between the two countries as coronavirus-related travel restrictions began to be eased.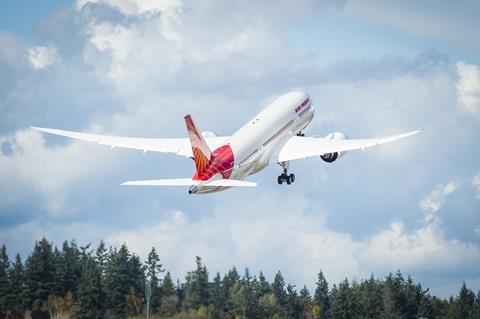 But Lufthansa late last month was forced to cancel its flights to India until 20 October after the Indian government complained about travel restrictions which put Indian carriers "at a significant disadvantage" resulting in inequitable distribution of traffic in favour of Lufthansa. It noted the German carrier was operating 20 frequencies a week between the countries compared to AIr India's three to four weekly services.
Today in a social media posting, Indian aviation minister Hardeep Singh Puri says flights between India and Germany will recommence under an air bubble agreement.
He says under the arrangement Lufthansa will operate to Delhi four times a week and to both Mumbai and Bengaluru three times weekly. For its part Air India will serve Frankfurt five times a week from Delhi and twice-weekly from Bengaluru. The two carriers are partners in the Star Alliance.
Lufthansa had originally planned to restore flights to Chennai in October prior to the suspension of the air travel bubble arrangement.
In a separate post, Puri also today disclosed India has put in place an air bubble arrangement with Bangladesh under which carriers from both sides could operate up to 28 weekly flights between the two countries. It takes to 18 the number of air bubble arrangements India has now reached.