UK officials have a launched a consultation aimed at developing future policy for managing aviation noise at night for London's three biggest airports: Heathrow, Gatwick and Stansted.
The UK transport ministry says the six-week consultation on night-time abatement objectives will "set the groundwork for future measures" on how to manage aviation noise at the three airports from October 2025 onwards.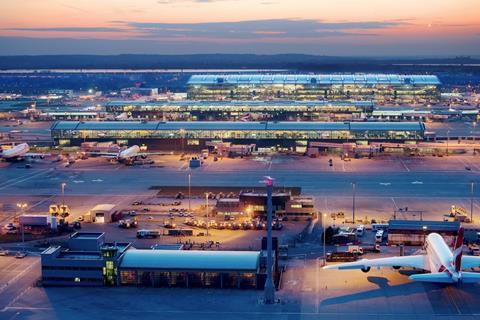 UK aviation minister Baroness Vere of Norbiton says: "There's no doubt night flights have an effect on local residents underneath busy flightpaths, but as aircraft become quieter, we have an opportunity to strike a balance to make sure we can support the aviation industry without having a debilitating impact on people's lives.
"This consultation will help us to shape policy and create a flightpath towards a more sustainable approach to night-time aviation noise."
Night flight restrictions have been in place across the three airports for more than 40 years and were most recently updated in 2017. Those rules include an operational ban on the noisiest aircraft between 23:00 and 07:00, and restrictions on movements and noise energy at each airport between 23:30 and 06:00.
"In addition, the guidance used to allow dispensation for operators to fly night flights will be looked at in the wake of last summer's disruption across the sector," the transport ministry says. This resulted in an increase in late-running flights and a corresponding rise in night flight dispensations – in stark contrast to the previous two pandemic-impacted summers.
"Given the number of night flight dispensations allowed during the early part of last summer, it's vital to take this additional evidence into account before publishing any revision to our night flight dispensation guidance," it says. "Updating the dispensation guidance will form part of the main night flight regime consultation, which we aim to publish in late 2023."
Last year the Dutch government put forward proposals to cut the number of flights permitted from its primary hub, Amsterdam Schiphol as part of what it termed a "new equilibrium" between flight activity and noise pollution. As a result, Schiphol has since cut the number of annual flights for the next winter season – a move which has prompted a legal challenge from airlines.