IATA is to take legal action against the decision to cut capacity at Amsterdam Schiphol from the next winter season.
The airport's operator is cutting the number of annual flights to 460,000 from November this year, down from 500,000.
Schiphol's operator says this is a "necessary intermediate step" as it seeks to reduce noise pollution and emissions. It has urged the government to take steps to draw up a new airport traffic decree containing "hard environmental limits", to clarify what the aviation sector can and cannot do.
But IATA argues that "no meaningful consultation" has been undertaken with the air transport industry, and the decision to cut flight numbers is being taken as a "first resort, rather than as a last resort" – which, it argues, is contrary to European Union regulations over airport noise control.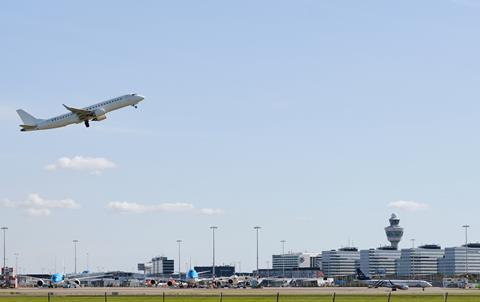 IATA views the decision as "political", and claims it "disregards" the Chicago Convention, to which the Netherlands is a signatory state.
"The Netherlands is handicapping its economy by destroying connectivity," insists director general Willie Walsh.
He says the Dutch government's approach to aviation is "job-destroying" and "hostile", as well as being "totally disproportionate" with regard to noise management.
"The dangerous precedent that this illegal approach creates left no choice but to challenge them in court," he adds.
Schiphol was the subject of capacity restrictions last year as the hub – like other major airports – struggled to cope with meeting the post-pandemic demand for air travel.