Major US airlines have promised to refund the cost of tickets for passengers denied boarding because of elevated temperatures, which could be a symptom of coronavirus.
The announcement by trade organisation Airlines for America (A4A) on 25 June comes as carriers are desperately trying to win back the confidence of the travelling public as the global pandemic wears on. A4A represents 11 major US passenger and cargo carriers.
Industry critics say airlines have been slow to implement recommendations by the US Centers for Disease Control (CDC) and have introduced a patchwork of measures rather than a uniform code to keep crew and passengers safe through the crisis. They have also been criticised for not promptly offering refunds to customers when a flight is cancelled, or a travel itinerary is interrupted for coronavirus-related reasons.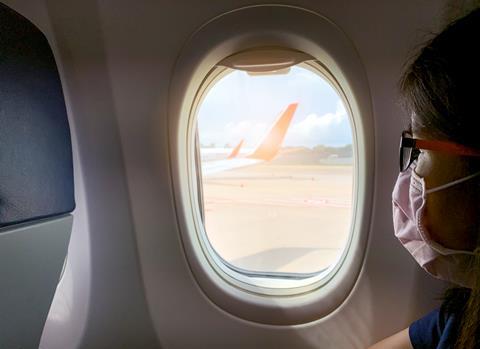 The airline trade group reiterated its call on the Transportation Security Administration (TSA) to begin conducting temperature screenings at the more than 450 airports it services as long as is necessary during the public health crisis.
"Temperature checks are one of several public health measures recommended by the CDC amid the Covid-19 pandemic and will add an extra layer of protection for passengers as well as airline and airport employees," the industry organisation writes. "Temperature checks also will provide additional public confidence that is critical to relaunching air travel and our nation's economy."
The FAA has not mandated industrywide standards related to aircraft sanitation, or how passengers should protect themselves and others while travelling by air.
That said, many airlines and airports across the US have mandated face-coverings for passengers. Last week, most airlines strengthened their anti-coronavirus response by announcing sanctions against passengers who refuse to wear face coverings. Some have also introduced health questionnaires and their own temperature checks, and extended the time frame during which they will keep middle seats open to allow passengers more personal space.
The TSA says it screened more than 494,000 passengers on 24 June, down from more than 2.5 million on the same day in 2019.