Alaska Airlines hopes to complete its entry into Oneworld by the end of the year after the alliance formally invited the US carrier to become its 14th member.
The airline had in February outlined its intention to join the alliance by the middle of next year after striking a partnership deal with Oneworld founding member American Airlines.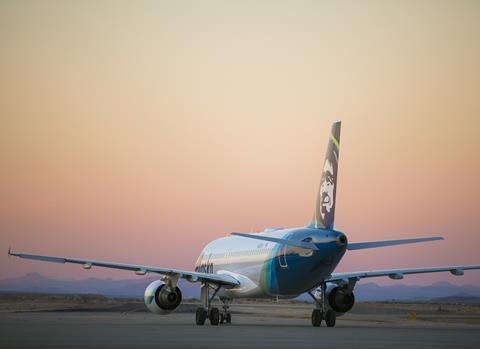 Alaska's wholly-owned subsidiary Horizon Air and regional partner SkyWest Airlines will join Oneworld as affiliate members.
Joining the alliance will "improve connectivity and service for our guests throughout the West coast and beyond", says Alaska chief executive Brad Tilden.
"Oneworld will open up a tremendous international network for our business and leisure travellers when they're ready to start flying overseas again, in addition to greater connectivity around the US through our network for international visitors," he adds.
Alaska already co-operates with five Oneword carriers – British Airways, Cathay Pacific, Finnair, Japan Airlines and Qantas – alongside American.
Oneworld chief executive Rob Gurney says: "It strengthens Oneworld's presence across the key airports on the US West Coast and will build rapidly on the existing partnerships in place between Alaska Airlines and other Oneworld members."
Alaska would mark the alliance's second new member this year, after Royal Air Maroc joined the grouping in April.