Brazilian low-cost carrier Gol has for the second time proposed merging its Smiles loyalty programme with the airline.
In a 7 December statement, the carrier says that while the separate shareholding structure of Gol and Smiles "benefited both entities historically", the pandemic has "accelerated and amplified" changes in the "competitive dynamic of both the airline and loyalty markets".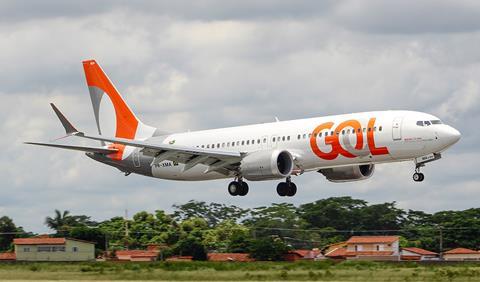 This, it adds, has necessitated "an unwinding of this structure", to "ensure the long-term competitiveness and viability of both businesses".
If implemented, the merger will result in the migration of the Smiles shareholders who elect to do so to Gol's and Smiles' combined shareholders' base. Shareholders who choose not to migrate will receive a cash redemption from the airline.
Under the proposal, each common share of Smiles will entitle the holder to receive either 0.825 preferred shares of Gol for each common share of Smiles, or R$22.32 ($4.32) in cash for each common share of Smiles. Alternatively, holders can opt for a combination of preferred shares and cash.
Gol states that, "due to the circumstances of the pandemic" it aims to conclude negotiations on the proposal "within 30 days". Shareholder meetings will take place "on or before" 18 January.
The airline initially set out plans to bring its publicly listed loyalty programme in house in October 2018, but the proposal was called off later that year.