Philippine Airlines is hoping to make a filing for Chapter 11 bankruptcy on 3 September (New York time), Cirium understands.
An email sent to lessors at the end of August, the text of which was viewed by Cirium, states that while there are "still some logistical and other processes to be completed with the local banks and shareholders in the next day or two", the airline is "anticipating" to make a filing on that date.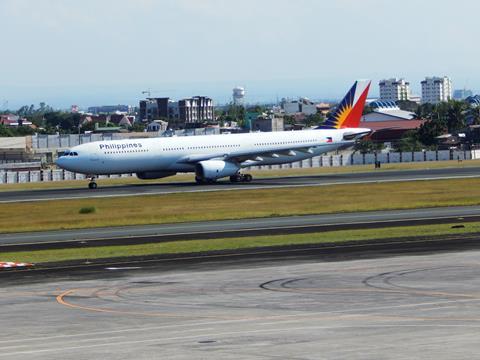 It adds that its lawyers Norton Rose Fulbright will be "reaching out" to lessors and their lawyers "once this is confirmed to notify everyone and ask for the release of signature pages".
"We wanted to give this heads up to keep you appraised as we have undertaken to do," it states.
Citing sources, Cirium reported on 1 September that PAL had managed to find a replacement for the $75 million in debtor-in-possession (DIP) financing it lost when the bank that was going to provide it pulled out. Another local bank in the Philippines has now agreed to provide that portion of the financing, out of a total of $505 million.
The end-August email confirms this, although it does not name the bank, stating: "We appear to have now overcome the main obstacle that was preventing the filing, namely the availability of the last $75 million of funding for the DIP A tranche."
The airline has been in discussions with its lessors about a potential bankruptcy protection filing since last year. Alongside its lawyers, it is being advised by restructuring specialist Seabury Capital.
PAL and its advisors have previously provided projections for when it expected to file for Chapter 11, only to let those dates slip and revise the filing to a later timeframe. As it is attempting a pre-arranged filing, it requires consent of a certain portion of creditors ahead of the filing.
Cirium understands that, given these previous delays, people with a stake in the process are unsure whether the airline will file on 3 September, but some feel they have cause for optimism as they understand the company now has most of what it needs to proceed with the filing.
Cirium has contacted PAL and Seabury for comment.