British Airways pilots represented by the BALPA union have agreed terms with the airline, overcoming one of the hurdles to its plans to re-establish short-haul operations from London Gatwick.
The Oneworld carrier, which has not operated short-haul European flights from Gatwick since the pandemic hit, has been holding talks with unions over terms for a new subsidiary to perform BA flights from the airport. BA chief executive Sean Doyle has previously said it needs to be "honest" about what is required to compete with low-cost rivals on short-haul Gatwick routes.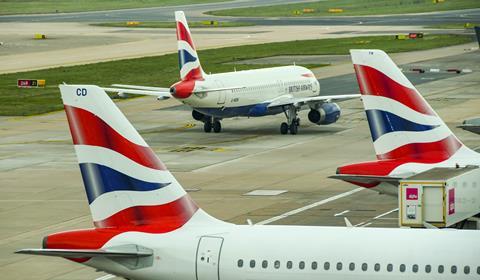 Pilots represented by BALPA in late September rejected terms following talks over the possible restart, but fresh discussions have since been held which gained approval from the union's members.
It moves BA closer to a potential restart of Gatwick short-haul services next summer.
"We will now further develop our proposal to provide a full-service short-haul subsidiary operation at Gatwick, offering competitive fares to our customers," the airline says.
"We will continue discussions with our colleagues, trade unions, suppliers and other stakeholders, following this positive result, and if we can agree a way forward with all parties, we would hope to begin operations next summer."
BA continues to operate some domestic and long-haul flights from Gatwick.