Oneworld carrier Finnair is to hold talks with unions over the possibility of furloughing flightcrew for up to 90 days in response to the disruption caused by the closure of Russian airspace.
Russian overflights are important to European operators serving routes to the Asia-Pacific region, and Finnair has a strong dependency on Asian services, having followed a strategy of using Helsinki as a connecting point to Asia from European cities. It has continued to operate many of its Asian routes during the pandemic, even with travel rules dampening passenger levels, supported by strong cargo demand.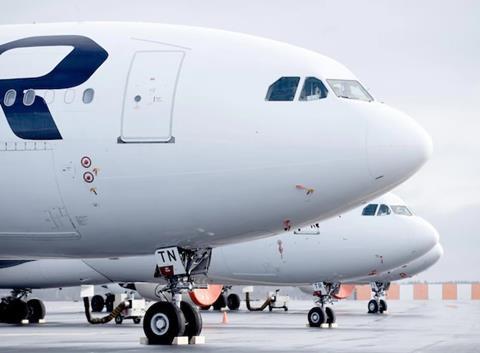 Finnair had already warned it was working on cost-saving and traffic contingency plans due to the potential significant financial impact from closure of Russian airspace to its flights, which came amid tit-for-tat sanctions after the Russian invasion of Ukraine.
"With Russian airspace closed, there will be fewer flights by Finnair, and unfortunately less work available for our employees", says Finnair chief operations officer Jaakko Schildt. "A large share of our staff has been on long furloughs during the pandemic, so the need for further furloughs feels especially harsh, and we are sorry for this."
Finnair says the estimated need for furloughs ranges from 90-200 pilots, and between 150-450 cabin crew. However, it says the final requirement will depend on "how the exceptional situation progresses and what mitigations can be found and will be defined during the negotiations".
Finnair cancelled all its Russian flights and part of its Asian flight schedule since a 28 February NOTAM covering the three-month closure of Russian airspace to Finnish aircraft.
The Oneworld carrier is still serving Singapore, Bangkok, Phuket, Delhi and, from 9 March, Tokyo while avoiding Russian airspace. It is also evaluating possibilities to operate some of its flights to Korea and China with an alternative routing.