European travel firm TUI expects its Markets & Airlines division to be "significantly profitable" despite airport disruptions during the quarter ending 30 September, the company says in a pre-close of financial year statement.
TUI, which has a financial year running to 30 September. says that the division reported summer bookings of 12.9 million. That is an increase of 1.4 million on its last update and sees bookings at 91% of pre-crisis levels. Departures in the peak July and August months were at 94% of summer 2019 levels.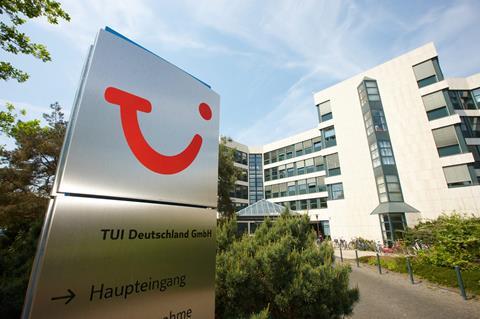 While it notes flight disruption costs remain at "elevated levels", it says this has continued to improve during the current quarter. The leisure group had cited the impact of UK flight disruption for dragging it into the red during the third quarter.
TUI Group chief executive Fritz Joussen says: "In 2022, we see a strong travel summer almost at the same level as summer 2019. We confirm our guidance and will successfully close the 2022 financial year with a significantly positive underlying EBIT."
TUI will report its full-year results on 14 December.
"In the UK, bookings continue to be well above pre-crisis levels at +4% and bookings in Germany and the Netherlands have also been above pre-crisis levels in recent weeks," Joussen adds.
TUI notes its winter 2022/23 bookings are at an early stage but its current assumption is for a winter programme "close to a normalised" pre-pandemic level.