Leisure company TUI would have generated positive third-quarter earnings but for the operational disruption to its flights, mainly at UK airports, during the period.
TUI puts the cost of flight disruption at €75 million ($76 million) but states that the resulting EBIT loss of €27 million for the three months to 30 June disguises an underlying profit of €48 million.
"Our operation is dependent on a complex chain of supply of goods and services," it says.
"In some areas, suppliers cannot easily be interchanged, leading to a reliance on these key suppliers. In May and June poor services of some direct and indirect suppliers caused disruptions to our flight operations predominantly at, but not limited to UK airports."
TUI says the combination of an "unparalleled" industry ramp-up, after the pandemic, and a "tight" labour market has resulted in ground-handling and security personnel shortages.
It adds that the problems have extended to reliability issues with lease-in partners and maintenance delays.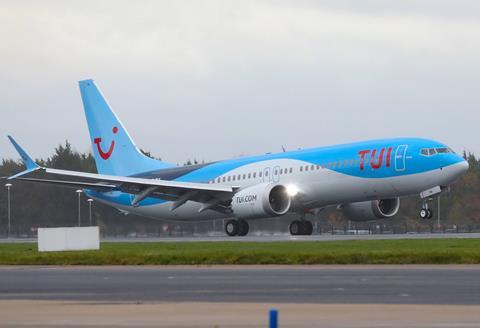 Cancellations have been "rare" compared with other airlines, it insists, with fewer than 200 outbound services cancelled in May and June. TUI says these amounted to "significantly less" than 1% of its summer programme.
But flight-disruption costs for delays over 3h have "significantly increased", particularly in the UK, it states.
TUI says it has also had to bear costs relating to mitigation measures, including doubling the number of standby aircraft.
The company has also increased staff numbers at important customer points and engaged in "active management" of third parties.
TUI says flight disruption in the fourth quarter remains at "elevated levels", but it is currently unable to estimate the financial impact.
"We expect these disruptions to normalise for future seasons," it says. "We remain committed to operate the summer programme with as minimum impact to customers as possible."