The first prototype of the Korea Aerospace Industries (KAI) KF-X fighter programme has been unveiled, marking a milestone in the country's first domestically developed fighter jet.
The first prototype of the fighter – officially named the KF-21 Boramae – was rolled out on 9 April at a ceremony at KAI's Sacheon production facility.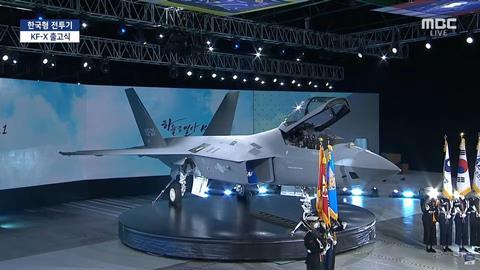 The launch paves the way for the type's first flight, reported to take place as early as 2022.
The event was also attended by Indonesian defence minister Prabowo Subianto, in what is widely seen as a show of support by the Southeast Asian country for the programme, which Indonesia is a 20% partner of.
Jakarta is also expected to eventually receive 50 out of 170 jets produced.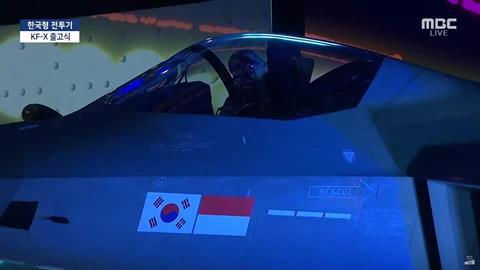 The months leading up to the prototype roll-out were marred by speculation that Indonesia had wanted out of the partnership, with Indonesia reportedly behind in payments for the programme.
The nation is also reported to be looking to obtain Dassault Rafales and Boeing F-15EX fighters in the coming years.
Prabowo paid a visit to South Korean president Moon Jae-in on 8 April, where they discussed the KF-X programme, among other issues.
According to the Yonhap News Agency, Moon said after the meeting that the joint fighter programme "symbolically shows the high level of trust and cooperation between the two nations".
He also said Prabowo's attendance of the prototype launch represented Indonesia's "robust commitment" to the programme.
An earlier version of this story contains a spelling error in the name of the fighter. It has since been amended.