Lockheed Martin's revenues for the third quarter of 2021 slipped 3% year on year to $16 billion, but operating profits rose 5% to $1.9 billion.
The defence contractor's net profit for the three months ended 30 September was $614 million, sharply down from a year earlier owing to a $1.7 million settlement charge related to pensions, says Lockheed.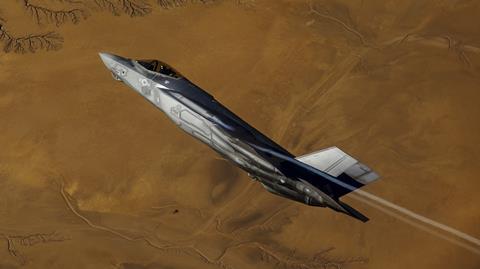 Quarterly sales at the company's core Aeronautics division fell 2% to $6.7 billion, while operating profits at the division rose marginally to $714 million.
"The decrease was primarily attributable to lower net sales of approximately $220 million for the F-35 programme due to lower volume on development contracts and lower volume and risk retirements on production contracts," says Lockheed.
'Risk retirement' refers to identifying and mitigating programme risk.
Weaker F-35 sales were partially offset by increased sales for the F-16 programme and $30 million for classified development contracts.
Lockheed partially attributed the unit's higher operating profit to $45 million in operating profits for classified development contracts.
"During the third quarter, the men and women of Lockheed Martin continued to deliver essential products and capabilities for domestic and allied national defence, and for pioneering civil space endeavours," says chief executive and chairman James Taiclet.
"At the same time, we continued to advance the state of the art and innovation across key technologies, including Future Vertical Lift, Integrated Air and Missile Defense, hypersonic weapon systems, next generation satellites, and many others."