Boeing's commercial chief is in no rush to develop the company's next jet, stressing instead a commitment to sell and deliver more 737 Max aircraft.
And Stan Deal, chief executive of Boeing Commercial Aircraft, also hints at order announcements to come at this week's Farnborough air show, which starts tomorrow, where the company has its 737 Max 10 and 777X on display.
"I hope to have something every day of the week," says Deal. "Demand is coming back."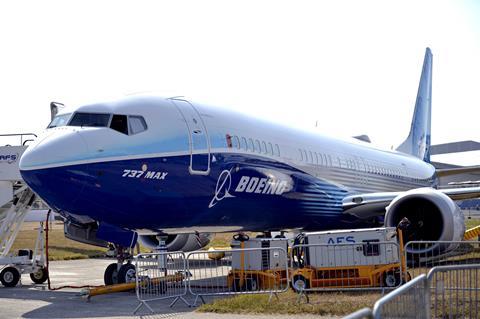 Speaking in London on 17 July, Deal said he expected to announce "a few orders" at the show for Boeing's newly launched 777-8 Freighter but provided no details.
Deal's comments come as Boeing works to regain momentum following product challenges and amid competitive pressure stemming from market wins by rival Airbus.
Airbus has made recent inroads with sales of its popular A321neo, including several recent orders to large Chinese airlines. Boeing's nearest A321neo competitor – the 737 Max 10 – is yet uncertified and faces uncertainty from pending regulations.
Deal says Boeing is progressing with certification, aiming to have the Max 10 cleared under current standards.
"I'm actually quite content with our product strategy," he says. "We are making up lost ground."
Boeing landed 186 net aircraft orders in the first half of 2022, including for 152 737 Max. Since that type's return to service in late 2020, some 450 of the jets have been handed over.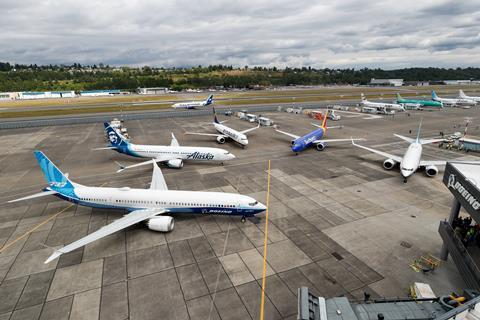 Deal says Boeing's market position should be evaluated against all its commercial products, not just the Max. He notes Boeing's recent success in selling 777Fs, including 46 orders in the first half of 2022.
However, Boeing sold no 787s in the first half, and deliveries remain paused – and production slowed – amid manufacturing quality issues.
"When you are not producing, its hard to get orders," Deal says. "It's a natural response." Boeing is "very close to returning to delivery on the 787".
Deal also addresses Boeing's next aircraft. "I'm not in a rush to create another new airplane," he says. "I will do another new airplane when it's time… I think our Max family is holding up well."
Still, Deal says Boeing is advancing with research and development, and "configuration work", related to its next aircraft.
The jet's operating benefits will result from production and aerodynamic efficiencies made possible through greater adoption of digital tools. "Every day we make progress on the new airplane," Deal says.