A Boeing production line in Jacksonville, Florida has delivered its final QF-16 remotely piloted jet to the US Air Force (USAF), the service's Air Combat Command (ACC) said on 16 August.
The QF-16 "Zombie Viper" is a heavily modified Lockheed Martin F-16 Falcon fighter jet. Boeing has converted 75 conventional F-16s into remote pilot-capable Zombie Vipers according to ACC, following the fighters' retirement from combat service.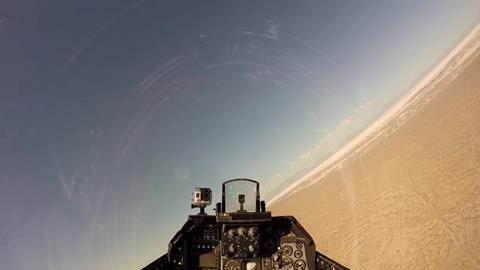 The handover, which the USAF says happened on 29 July, took place at Cecil Airport in Jacksonville, the site of the Boeing facility. The jet was then transferred to Tyndall Air Force Base in Florida, home of the USAF 82nd Aerial Targets Squadron, which operates the jets.
"The QF-16 provides a crucial capability to both the Air Force and Navy in the development of next generation weapon systems," says US Navy Commander Gabriel Hohner, commanding officer of the Defense Contracting Agency office overseeing the conversion programme in Florida.
Another Boeing QF-16 production line in Tuscon, Arizona will continue to convert F-16s into Zombie Falcons through the remainder of the procurement contract. The 2021 sole-source award lists an expected completion date of 2025.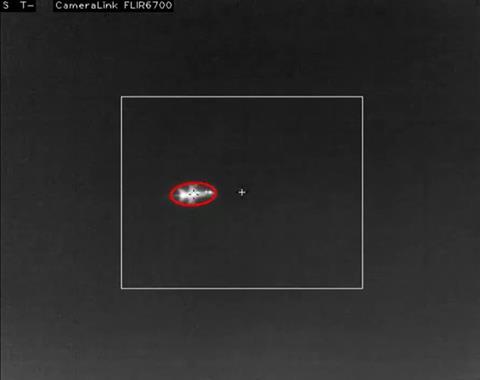 The USAF uses the QF-16, which can be flown either by a human seated in the cockpit or remotely by a team on the ground, as aerial targets for pilot training. The platform is reusable and since its first flight in 2013 has participated in weapons system development and live-fire exercises, including air-to-air combat training and ground-to-air missile tests.
The Zombie Viper retains the F-16's capability for supersonic flight, while adding auto take-off and landing functions. The system replaced the US military's fleet of QF-4 target jets, which were based on the Vietnam-era McDonnell Douglas F-4 Phantom and retired from service in 2016.
The USAF says that each QF-16 has a lifespan of approximately 300 flight hours from the time of delivery.