Russia's Aeroflot Group aims to expand its fleet to 600 aircraft – 235 of which will be domestically built – by 2028.
The plan is part of an updated strategy unveiled by chief executive Vitaly Saveliev. The group is also targeting 130 million passengers in 2028, up from 60.7 million passengers carried in 2019.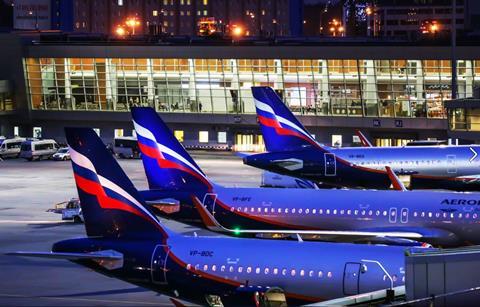 At the end of 2019, the SkyTeam member's fleet stood at 364 aircraft. It had previously said it would increase this to 520 – including 80 long-haul jets – over the next three years. As of late February, half of the net 140-150 additional aircraft had already been contracted.
The group's plan calls for Aeroflot to focus on developing long-haul operations. Rossiya Airlines will serve the domestic market using Russian-built aircraft, while Pobeda will continue to focus on providing low-cost flights in order to "significantly reduce average ticket prices for economy-class travel and increase air transport accessibility in Russia".
Saveliev states: "Key aspects of the updated strategy were developed at the end of 2019. Recent developments caused by the coronavirus pandemic showed us that we are on the right track.
"The updated strategy will make air travel more affordable and increase mobility, providing additional support for Aeroflot Group's future growth."