Aeroflot's board has met to consider increasing the company's authorised share capital as part of measures to improve its financial stability.
Its authorised capital comprises just over 1.11 billion shares, of which 51.2% is owned by the Russian government.
In addition to these placed shares, Aeroflot is authorised to issue up to 250 million further ordinary shares, according to its articles of association.
But the Russian operator's board met on 5 August to discuss raising this figure to 1.95 billion.
Board members recommended convening an extraordinary general meeting of shareholders, to be held on 11 September, to approve the change.
The Russian government issued an order on 24 July stating that it would participate in the capital increase to ensure its shareholding does not fall below the current level.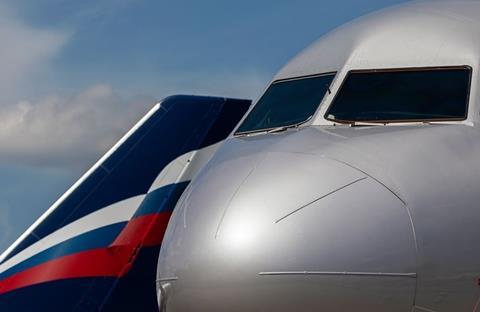 Aeroflot's shareholders include the state technology corporation Rostec, with a 3.5% holding, while nearly 41% is free-floated – most of which is owned by institutional investors.
Over the course of the first six months of this year Aeroflot's revenues halved to Rb122 billion ($1.66 billion) under Russian accounting standards.
It says the near-total halt on international services at the end of March, and restrictions on domestic flights, resulted in a "drastic" fall in passenger numbers, with a "significant impact" on financial results.
Aeroflot's net loss for the half-year reached Rb42.3 billion, despite cost-cutting measures.
But the company believes there is initial evidence of a restoration of activity. "We are observing a gradual recovery of domestic flights," it says.
"To support this positive trend, management plans to continue the implementation of strict cost-optimisation measures and is in constant dialogue with partners to improve terms and conditions in order to preserve jobs."