Aeroflot Group has obtained state guarantees to enable it to secure two loans totalling Rb70 billion ($940 million), and has also received a subsidy worth Rb7.9 billion.
The Russian operator has turned in a net loss of Rb58.3 billion for the first six months of the year, under international accounting standards, after revenues more than halved to Rb149 billion.
Aeroflot Group says the state measures "support our financial stability" and give the company the liquidity necessary to preserve jobs.
It says that it has also entered one-year loan agreements worth Rb6.7 billion.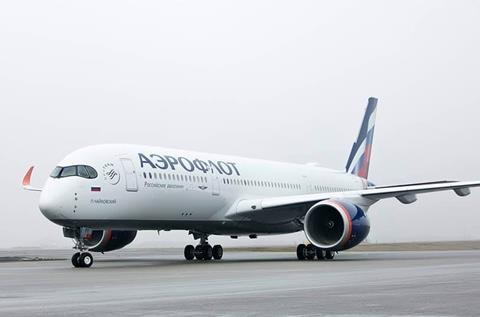 Aeroflot Group took steps to cut costs and negotiate payment deferrals with suppliers, and these measures have limited the second-quarter net loss to Rb35.8 billion.
Budget carrier Pobeda turned in a Rb2.9 billion net loss for the second quarter, the airline's parent company has disclosed.
Pobeda's net loss over the first half of the year reached Rb2.4 billion – with an operating loss of Rb1.5 billion – after revenues for the six months fell by more than 40% to Rb12.6 billion.
Aeroflot Group finance chief Andrei Chikhanchin points out that Pobeda has demonstrated a particularly encouraging emergence from the crisis.
"Russia's large domestic market and wide variety of tourist destinations is an important competitive advantage of the Russian aviation market compared with other global markets," he says.
"[It] means airlines can continue operations even while restrictions on international flights remain in place."
Aeroflot Group, like several operators, converted a number of passenger aircraft to carry freight, enabling it to lift cargo revenues by 64% in the second quarter.