Delta Air Lines is continuing talks with Boeing over an order for 737 Max jets, the operator's chief executive Ed Bastian confirmed on 1 June.
The SkyTeam carrier is unique among the largest US operators – American Airlines, Southwest Airlines and United Airlines, plus Delta – in not operating the narrowbody type, having looked to Airbus for its new single-aisle jets in recent years, alongside some used 737NGs.
But asked during a Bernstein Strategic Decisions Conference on 1 June whether there was a role for the Max in Delta's fleet, Bastian said: "I think there is."
He continues: "We've been trying to get a deal done with Boeing on that… hopefully we'll be able to figure that out."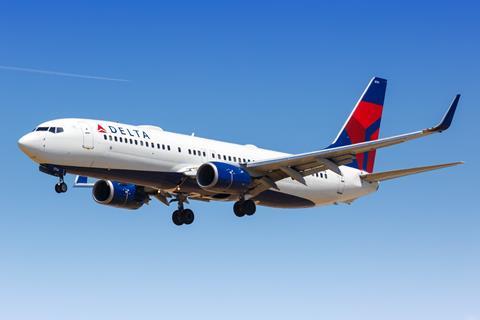 Reuters reported in March that Delta was talking to Boeing about an order for up to 100 737 Max 10 jets.