A team led by Meggitt, also comprising GKN, Thales and precision engineering firm Renishaw, is one of three consortia tasked by the UK government to meet an urgent demand for hospital ventilators due to the coronavirus pandemic.
The aerospace and defence group, plus two from the automotive industry headed by McLaren and Nissan, are aiming to design prototypes by the end of next week as demand grows for the life-saving kit to deal with severe cases of respiratory illness caused by the Covid-19 outbreak.
It follows an appeal by Prime Minister Boris Johnson on 16 March for the country's industry to deal with a shortfall in the breathing aids by creating a UK supply chain, with the project managed by the Solihull-based High Value Manufacturing Catapult research organisation. Is understood that one or more of the consortia will be asked to mass produce their design once the prototypes are complete.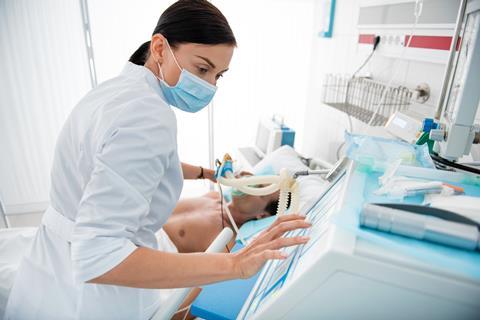 The target is to produce 5,000 units "as soon as possible", with an ultimate target of 30,000 machines. The UK is thought to only have 5,000 ventilators in its National Health Service, with availability from a small number of overseas specialist manufacturers having dried up as other countries focus on their own needs.
Meggitt's experience in manufacturing oxygen systems for aircrew was the reason it was selected to head the aerospace consortium. However, a company source admits that it will have to bring in external experts to manage the medical certification process.
Other UK-based companies have expressed their willingness to contribute. Rolls-Royce says: "We are keen to do whatever we can to help the government and the country at this time and will look to provide any practical help we can."
Airbus also says it "will help where it can", adding: "Our engineers and technology teams are investigating the practicalities of how we might best support the design, manufacturing and assembly of critical medical equipment." It is believed that Airbus would offer to support component manufacturing and assembly, rather than taking a design lead.
Johnson spoke to more than 60 UK manufacturing businesses and organisations on 16 March to ask them to help the UK step up production of vital medical equipment, including ventilators.
The government says: "The Prime Minister made clear that responding to coronavirus and reducing the spread of the peak requires a national effort. He asked manufacturers to rise to this immediate challenge by offering skills and expertise as well as manufacturing the components themselves."