Amid the coronavirus downturn, an increasing number of aerospace manufacturers and suppliers are shifting to the production of medical products that hospitals need to treat growing numbers of seriously ill coronavirus patients.
At first, just a few major aerospace companies announced they had taken up healthcare manufacturing efforts. But in recent days, suppliers farther down the chain have shifted to producing medical components for ventilators and face shields.
Through those efforts, which are getting underway as the pandemic rages in the USA and Europe, companies are trying to fulfill needs of local doctors, nurses and hospitals.
For instance, aerospace supplier Triumph Group's system and support operation on Isle of Man in the Irish Sea has started 3-D printing "Charlotte Valves" – components that help convert ordinary full-face snorkeling masks into makeshift, life-saving ventilators.
Staff at that facility are collaborating on the project, which aims to make about 650 valves weekly, with other local companies and the island's Nobel's Hospital, US-based Triumph says on 7 April.
"When the Charlotte Valve is attached to a snorkeling mask and a wall-mounted oxygen distributor, it creates makeshift ventilator mask," says the company.
Isle of Man has 158 confirmed coronavirus cases, and a population of almost 80,000 people, says the government's website.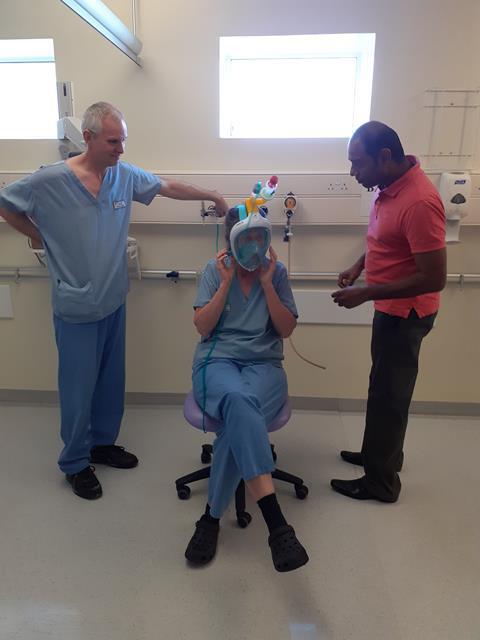 Additionally, staff at Triumph's Georgia and Arkansas aftermarket businesses are helping produce "nonmedical fabric masks" used to help stop the spread of the virus. Other US Triumph sites will produce up to 1,000 face shields weekly, the company says.
Meanwhile the healthcare division of CAE, a Canadian company largely known for training pilots and building flight simulators, has designed a "simple, maintainable, easy-to-manufacturer ventilator". CAE aims to produce thousands of the ventilators at its Montreal site after receiving government approval, that company says on 6 April.
South African state-owned aerospace and defence company Denel is contributing to a collaboration aimed at designing and producing locally-made ventilators, that company says on 5 April.
Denel employs some of South Africa's leading engineers, researchers and scientists, giving it expertise and experience needed to help lead the effort, says Denel's group chief executive Daniel du Toit. "We are heeding the call," says du Toit.
Another South African defence company called Paramount Group, which makes the Mwari light attack aircraft and other products, has started producing a transparent box that fits over the head and chest of coronavirus patients.
Called "intubox", the device helps keep doctors and healthcare workers from falling ill by shielding them from contagious patients, Paramount says.
The company aims to make some 500 intubox for hospitals in the South African province of Gauteng, including Charlotte Maxeke Johannesburg Academic Hospital, it says.
Airframers are likewise involved.
Savannah-based business jet maker Gulfstream has teamed with two other General Dynamic subsidiaries to 3-D print "adapters" that can turn positive airway pressure machines (devices known as CPAPs and BiPAPs) into ventilators. That effort is part of a clinical trial in Canada.
Gulfstream is also assisting with projects to 3-D print surgical mask "tension-release bands", and "nasal test swabs", it says.
Brazilian airframer Embraer is working with seven suppliers in the Sao Jose dos Campos region to manufacture two machined aluminum components for respirators needed by a Sao Paulo health care manufacturer.
The aerospace companies intend by the end of April to ship components needed to produce 5,000 respirators, Embraer says.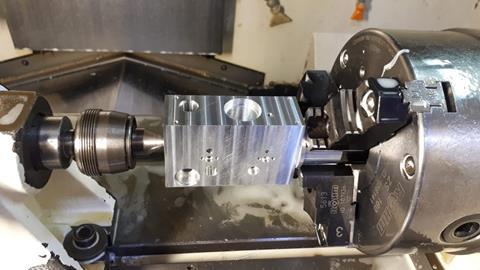 Airbus, BAE Systems, GKN Aerospace, Meggitt, Rolls-Royce and Thales Group are contributing to VentilatorChallengeUK, a UK-government-led initiative to develop and produce ventilators.
Companies in the consortium have received an order from the UK government for more than 10,000 ventilators, according to the consortium's webpage.
Airbus and Boeing are also manufacturing frames for face shields needed by medical workers. Airbus is performing the work in coronavirus-ravaged Spain using some 20 3-D printers, with support from sites in Germany. The European airframer says some US staffers in Alabama and Kansas are also undertaking similar efforts.
Boeing says intends to make thousands of frames weekly, "followed by subsequent production increases". It will use 3-D printers at sites in St Louis, El Segundo, Mesa, Huntsville and Philadelphia.
Airbus and Boeing say that healthcare work has continued despite broader facility shutdowns.
The companies are also deploying aircraft on coronavirus-relief missions. Boeing has made its 747-based Dreamlifter transport available to move supplies, and since mid-March Airbus has operated three missions to bring critical medical supplies from China to Europe.
Airbus has deployed an A330-800, A330 Multi-Role Tanker Transport and, most recently, an A350-1000 on those flights, the airframer says.