A Korean Air Airbus A330 suffered a runway excursion after landing at Cebu international airport in bad weather.
The aircraft (HL7525, MSN219) was operating flight KE631 from Seoul Incheon to Cebu, and was carrying 162 passengers and 11 crew. It is an A330-300 that was first delivered to Korean Air in 1998.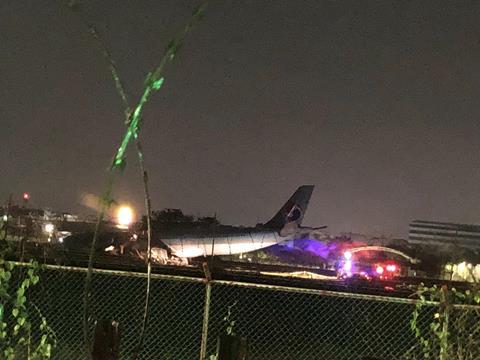 A brief statement on the SkyTeam carrier's social media pages says it is investigating the incident, noting that the aircraft landed in bad weather conditions.
The airport confirms there were no injuries from the incident. The airport remains closed "to allow for the safe removal of the aircraft", with all flights to and from Cebu cancelled until further notice.
According to flight tracking data, the aircraft took off from Seoul at around 19:20 local time. It appeared to have attempted landing twice, before suffering the runway excursion on its third attempt at around 23:08 local time.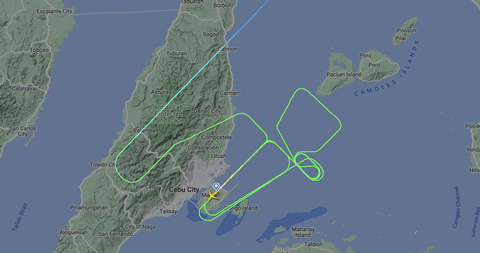 Meteorological information from Cebu indicates there were thunderstorms at the time of the incident. Airport operations have since been suspended, according to Lapu-Lapu City's disaster risk reduction management office chief Nagiel Banacia.
Images on social media show the aircraft resting nose down at the end of the runway, while the aircraft's left engines also appear damaged. Eyewitness accounts state that passengers were evacuated through emergency slides.
Korean Air has 21 in-service A330-300s, with another five -200s, according to Cirium fleets data.
Story updated with additional information from Cebu international airport's statement.