Officials in Hanoi have proposed the construction of a second airport to serve Vietnam's capital, anticipating significant population growth in the coming decades.
Hanoi officials estimate that the city will have 21-23 million inhabitants by 2050, comparable with Ho Chi Minh City, which is in the process of developing a second airport, according to a report in the country's VN Express news outlet.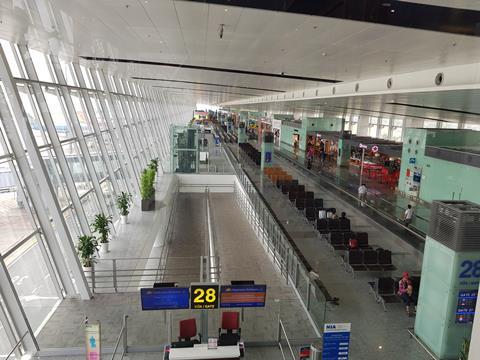 Officials have already started assessing locations that could support a second Hanoi airport. It is envisaged that the new airport will only serve domestic flights.
The report adds that Hanoi's existing Noi Bai International Airport was designed for 25 million passengers annually, but handled 29 million passengers in 2019, before the coronavirus pandemic.
Cirium schedules data illustrates strong traffic growth at Hanoi Noi Bai over the last decade. In 2013, it handled 24,500 arriving flights and is estimated to handle 469,000 in 2023.
Separately, work continues on Ho Chi Minh City's Long Thanh International Airport. Land has largely been cleared for the project, but a bidder has yet to be found to construct the new airport.
On 11 April, Deputy Prime Minister Tran Hong Ha reportedly said that it is essential that a reputable contractor be found.
In November 2020, Hanoi signed off on funding of VND109 billion ($4.6 billion) for the first phase of the new Long Thanh airport.
The first phase will run from 2020 to 2025, with the aim to produce one of the region's major air hubs.
Phase one involves the development of one 4,000m long runway, a passenger terminal, and other infrastructure that will be capable of handling 25 million passengers or 1.2 million tons of cargo annually.