Discussions with Qantas about firming up its order for Airbus A350-1000s to operate ultra-long-haul flights are still ongoing, but Airbus is optimistic of the outcome.
At a media briefing during the Singapore Airshow, Alexis Vidal, Airbus' vice president for widebody marketing, touted the A350's ultra-long-range credentials, including A350-900s flying for Singapore Airlines on direct flights between Singapore and the USA.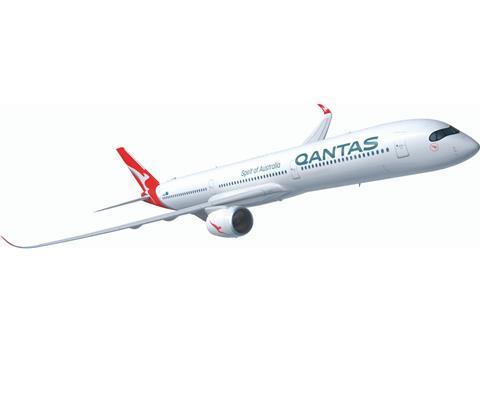 However, he declines to comment further on discussions with the Australian carrier.
Qantas selected the A350 for its ultra-long-haul 'Project Sunrise' operations — non-stop flights from Australia to cities like London, Paris and New York — and had disclosed intentions to order up to 12 A350-1000s.
It paused the programme just as the coronavirus hit, but has reiterated its commitment to it. Airline chief Alan Joyce has said the carrier would revisit the programme at end-2021, but Qantas has not disclosed any firm orders yet.
At the 18 February briefing, the European airframer also maintained its bullish outlook about its widebody aircraft family, which also includes the A330neo, in the Asia-Pacific region.
Airbus' 20-year commercial outlook through 2040 forecasts demand for around 9,400 medium to large aircraft. Of these, more than 40% — or around 4,000 aircraft — would go to Asia-Pacific operators.
Airbus has also indicated its intentions to hike production of its widebodies — albeit at a slower rate than its narrowbody family. With the A330s, the airframer says will raise production rates from two to three aircraft per month by end-2022.
The A350s, meanwhile, will see production rates increase to six per month in early 2023, in contrast to Airbus's previous expectations that this would occur by autumn 2022.
Airbus, in its full-year results for 2021, disclosed a target to deliver 720 aircraft this year. Vidal declines to offer a breakdown of widebody delivery targets, but stresses that production "is ramping up", which he says was "good news for the industry".