Cebu Pacific is not looking to take dedicated freighters in the near term — even amid a robust cargo market during the pandemic — as it believes a "large chunk" of cargo will be carried as bellyhold freight.
Speaking at a media roundtable held during the Singapore Airshow, airline chief executive advisor Michael Szucs acknowledged that cargo had been a good "revenue stream" for Cebu Pacific as passenger travel demand collapsed amid the pandemic.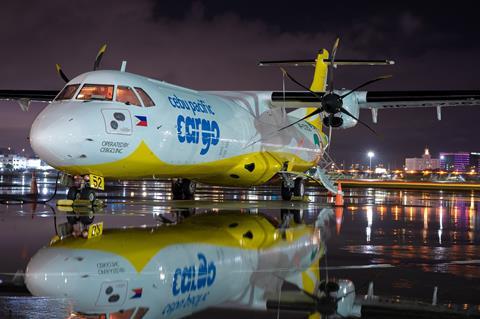 While other carriers have expanded their freighter fleets to capture growing demand, Szucs offers a slightly different perspective, and notes that the low-cost carrier is "primarily a passenger airline".
"We think that the majority…or a large chunk…of the cargo traffic is going to go back into the bellies of the passenger aircraft," he adds.
Cebu Pacific has two dedicated cargo aircraft — a pair of ATR 72 freighters — which Szucs says "have been working well for us…particularly with a boom in e-commerce".
Still, he reiterates his point: "But you know, we see principally going forward that we will carry lots of cargo, but it will be…in the belly of the passenger aircraft."
'BEST RESOURCED AIRLINE'
At the wide-ranging media roundtable, Szucs also offers his take on the Philippine airline market, which in recent months have seen significant developments, including flag carrier Philippine Airlines' entering — and quickly exiting from — Chapter 11 restructuring.
On PAL, Szucs acknowledges that the flag carrier has "done a very successful Chapter 11 [restructuring]". He notes that his full-service rival's strength lies in its international network, particularly during the pandemic, when travel restrictions were in full force.
"They've been operating on international routes almost as a monopoly. If you look at…the USA West Coast, they are pretty much the only carrier that's available there for passengers. So I think they have been experiencing very, very high yields on these routes," Szucs says, in response to FlightGlobal's question.
But Szucs is of the view that the advantage will not last "for long", as international markets reopen.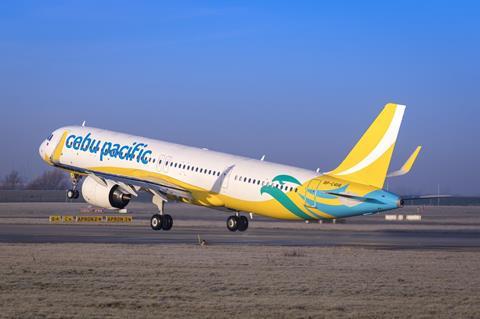 "I think they've had a successful few months, but I think their challenge will be…international traffic capacity returning… [that] is going to be a more competitive environment for them," he says.
As for Cebu Pacific's low-cost rival Philippines AirAsia, Szucs says "the main question" for the latter is "how ready they are to ramp up capacity to meet an increase in demand".
"Are they able to to provide the capacity to take advantage? [That's] something that we will we will look to see.
"We are the best resourced airline in the Philippines. You know, we've earned that right…[so] we're very well geared up to take advantage of the surge in demand that's happening," Szucs adds.
Indeed, during the interview, Cebu Pacific finance chief Mark Cezar stressed that the carrier has raised "over a billion [US] dollars" in fresh capital.
In March 2021, the carrier completed a $250 million stock rights offering, as well as a $320 million standby syndicated loan facility which remains fully undrawn.
Two months later, it completed a $250 million investment from Indigo Partners and IFC in the form of convertible bonds.