Air Canada incurred a C$1.05 billion ($744 million) net loss in the first quarter of 2020, compared with a C$285 million net profit a year ago, and is warning that it will take "at least three years" for revenue and capacity levels to return to those seen in 2019.
The carrier reported a C$433 million operating loss for the three months ended 31 March, after an operating profit of C$127 million in the same period last year. First-quarter revenue fell 16% to C$3.7 billion.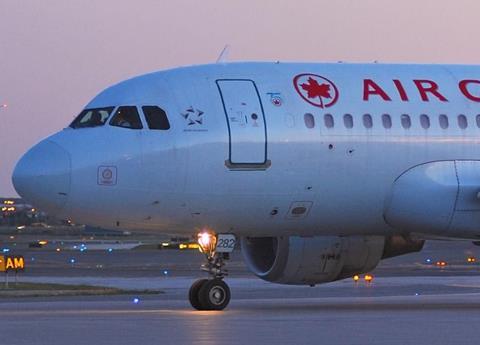 "The past quarter was the first in 27 consecutive quarters that we did not report year-over-year operating revenue growth," notes Air Canada chief executive Calin Rovinescu. "Our solid January and February results gave us every encouragement that this performance would continue until the sudden and catastrophic impact of Covid-19's onset in Europe and North America in early March."
He adds that the Canadian carrier is "living through the darkest period ever in the history of commercial aviation".
Air Canada has reduced capacity by 85-90% in the second quarter and expects capacity in the third quarter to be 75% lower than in the same period last year. It says it will "continue to dynamically adjust capacity" in line with travel restrictions, border closures and passenger demand.
"[I]t is our current expectation that it will take at least three years to recover to 2019 levels of revenue and capacity," states Rovinescu. "We expect that both the overall industry and our airline will be considerably smaller for some time, which will unfortunately result in significant reductions in both fleet and employee levels."
Air Canada is accelerating the retirement of 79 Boeing 767s, Airbus A319s and Embraer 190s from its fleet. The Embraer aircraft are exiting immediately.
The airline says it had C$6.5 billion in unrestricted liquidity at the end of the first quarter, down from C$7.4 billion at the end of 2019.
"We reacted quickly to the severity and abrupt impact of the Covid-19 pandemic, taking numerous measures including drawing down credit lines and completing other financings to increase our liquidity," states Rovinescu.