Air Transport Services Group made an operating profit of $74 million in the third quarter, up 80% year on year, as it deployed seven Boeing 767 freighters to leasing customers to capitalise on the demand for cargo aircraft amid the pandemic.
The US lessor and operator generated $404 million in operating revenue during the quarter, up 10% year on year. Operating expenses were almost flat at $330 million.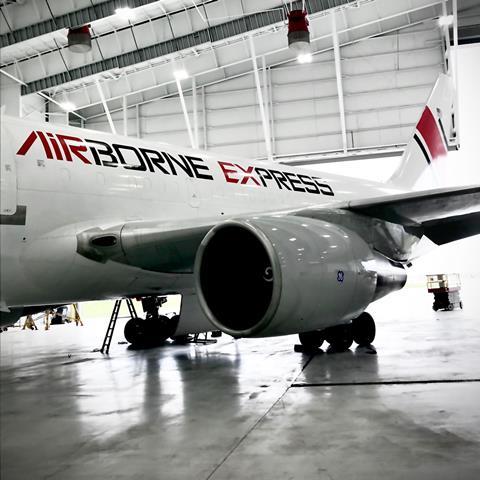 Ohio-based ATSG plans to seek long-term lease commitments to secure cash returns as the pandemic downturn recedes, chief executive Rich Corrado said during an earnings call on 30 October.
"We will achieve our goal of delivering a record 12 767-300 freighters in 2020 to external customers, including four in the fourth quarter, while also releasing three 767-200s to customers in Kenya, Malaysia and Mexico," Corrado says. "We expect another record year for cargo aircraft leasing in 2021, given an orderbook that already calls for us to modify and dry-lease at least 15 more 767 freighters, while redeploying others to new customers."
Global capacity for air freight remains low because of the sharp cuts in passenger operations that also carry cargo. Trade group IATA recorded global air freight traffic was down 29% year on year in August. Those who can provide cargo aircraft have been somewhat insulated from the pandemic downturn, meeting the demand for delivering emergency medical supplies and the e-commerce orders placed by people sheltering at home.
The lessor expects lower capex in 2021, at $425 million, down from the expected $485 million for 2020.
Airlines flew a total of 71 ATSG aircraft as of September 30. Total block hours increased 13% year on year, on expanded route commitments from Amazon and DHL.