Frontier Airlines is to acquire and merge with US ultra-low-cost carrier rival Spirit Airlines in a $6.6 billion deal announced today.
Under the terms of the merger agreement, which has been unanimously approved by both companies' boards of directors, Spirit is valued at $2.9 billion and the transaction has a value of $6.6 billion when accounting for the assumption of net debt and operating lease liabilities.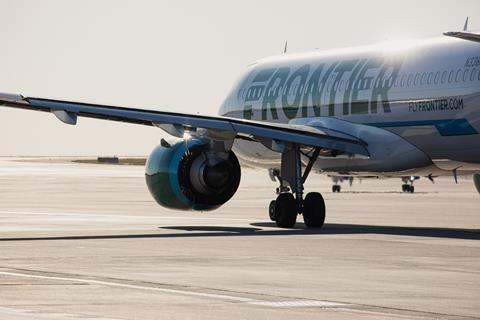 On completion, Frontier equity holders will own approximately 51.5% of the merged company, with the remaining held by Spirit shareholders.
The combined company would have annual revenues of $5.3 billion based on the airline's respective 2021 financial results and offer more than than 1,000 daily flights to over 145 destinations in 19 countries. The companies expect the merger to lead to the creation of 10,000 direct jobs by 2026, and to deliver annual run-rate operating synergies of $500 million once fully integrated.
The merger is expected to close in the second half of 2022, "subject to satisfaction of customary closing conditions, including completion of the regulatory review process and approval by Spirit stockholders". Frontier's controlling stockholder has approved the transaction.
William Franke, Frontier chairman and managing partner of airline investor Indigo Partners – which is Frontier's majority shareholder – says: "We worked jointly with the board of directors and senior management team across both carriers to arrive at a combination of two complementary businesses that together will create America's most competitive ultra-low-fare airline for the benefit of consumers."
Spirit chief executive Ted Christie says: "This transaction is centred around creating an aggressive ultra-low-fare competitor to serve our guests even better, expand career opportunities for our team members and increase competitive pressure, resulting in more consumer-friendly fares for the flying public."
Frontier and Spirit both today also brought forward their financial results announcements for 2021.
Spirit recorded a full-year net loss of $472.5 million, a slight deepening on the $428.7 million loss it made in 2020. Before the pandemic it had posted a profit of $335.3 million.
Total revenues of $3.23 billion though did mark a 78% increase on the pandemic-hit 2020, but was still 15% shy of the $3.83 billion Spirit generated in 2019.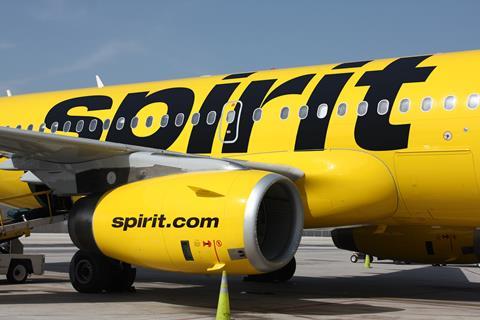 Cirium fleets data shows Spirit has 174 Airbus narrowbodies in service, including 50 A320neos. It has a further 155 A320neo-family jets on order.
Frontier posted a net loss of $102 million on revenues of $2.06 billion for 2021. While an improvement on the $225 million it lost on just $1.25 billion revenues in 2020, it remained down on the $251 million profit it made in 2019 based on revenues of $2.51 billion. Frontier carried 20.7 million passengers in 2021, close to the 22.8 million high of 2019.
Cirium fleets data shows Frontier has 110 aircraft – a mix of A320neo and A320/A321s – in service. It has a further 233 A320neo-family jets on order.
Under the deal, Spirit equity holders will receive 1.9126 shares of Frontier plus $2.13 in cash for each existing Spirit share they own. This implies a value of $25.83 per Spirit share based on Frontier's closing stock price of $12.39 on 4 February.