AirAsia reports "very encouraging" demand for flights into the tourist destination of Langkawi, as it ramps up capacity ahead of the island's reopening to vaccinated domestic travellers.
Still, AirAsia Malaysia chief Riad Asmat says it was "difficult to predict" broader recovery prospects, given the unpredictable nature of the coronavirus pandemic, which has crimped travel demand.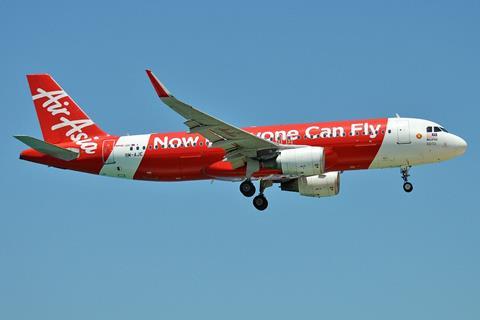 Speaking at virtual briefing ahead of the 16 September launch of the Langkawi travel bubble, Riad says the carrier has sold nearly 200,000 seats — and counting — since the Malaysian government announced the island's reopening earlier in the month.
"We are very encouraged by the demand. There is pent-up demand…people are eager to move…eager to visit other states," he adds.
The low-cost carrier will operate 90 weekly domestic flights to the island from 16 September, with the majority of them — at 63 weekly flights — from its Kuala Lumpur hub. Other Malaysian cities with flights to Langkawi include Johor Bahru, Penang and Ipoh.
"More routes will be added and frequencies increased as the travel demand grows in tandem with the reopening of more leisure destinations in the near future," AirAsia Malaysia states.
AirAsia's schedules compare with the 28 flights a week operated by flag carrier Malaysia Airlines, as well as 10 weekly flights by Firefly.
Asked by FlightGlobal what effect the travel bubble will have on AirAsia's broader recovery, Riad offers a cautiously optimistic outlook.
"[It] is difficult for us to predict what is going to happen in the next couple of weeks or months. We obviously have forecasts, we have our results, we have our plans going forward, we definitely have plans for 2022, but it is all dependent on the situations such as this," he says, referencing the travel bubble's launch.
Adds Riad: "It is a test…and hopefully we can make it a success. [Is this] light at the end of the tunnel? Yes, for sure."
The move to cautiously allow again interstate travel — currently restricted in Malaysia in recent months as the country battled its worst-ever wave of coronavirus infections — comes amid a broader shift towards living with an endemic coronavirus.
Langkawi officials have set a target of 400,000 visitors by the end of the year, and they hope that the travel bubble will help revitalise the tourism sector on island, which has been hard-hit by the pandemic.
The Malaysian government has said that it would consider opening up more destinations in the country opening up once vaccination rates hit the benchmark 80%.