Philippine Airlines has filed a petition with a local court to "recognise formally" the Chapter 11 bankruptcy protection process currently being heard in New York.
The airline states in a 22 September stock exchange filing that it filed the petition with a Pasay City court, confirming a news report from business publication BusinessWorld.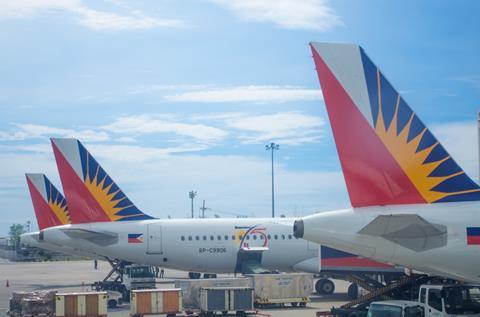 The "principle purpose" of the local filing was to ensure that the local courts will "recognise formally the Chapter 11 process and the corresponding decisions the New York court may grant or award", says the Manila-based carrier.
PAL in early September filed for bankruptcy protection in New York, amid mounting financial woes exacerbated by the coronavirus pandemic. It had been reported then that the airline also filed for recognition under the auspices of the Philippines' Financial Insolvency and Rehabilitation Act.
PAL's restructuring plan, which is subject to court approval, will provide more than $2 billion in permanent balance sheet reductions from existing creditors and allows the airline to cut its fleet capacity by 25%. It also includes $505 million in long-term equity and debt financing from PAL's majority shareholder and $150 million of additional debt financing from new investors.
It is unclear how long the restructuring will take place, though PAL clarified in early September that there was "no certainty" that its Chapter 11 proceedings could wrap up by the end of the year.
According to local media reports, a second hearing has been fixed to be heard on 30 September, pertaining to restructuring support motions, as well as motions relating to areas such as insurance, taxes, customer programmes, as well as employee wages.