ST Engineering's commercial aerospace unit has entered into an agreement with Safran Aircraft Engines to provide engine maintenance offload for CFM56-5B and -7B engines.
The five-year agreement, signed on 9 June, will cover ST Engineering's engine MRO facilities in Singapore and Xiamen, which have a combined annual capacity of 450 engines.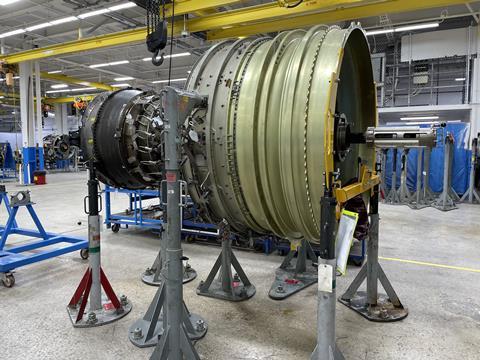 The partnership - the first engine offload contract between both companies - comes as travel gradually restarts in the region, following two years of the coronavirus pandemic.
"This multi-year agreement will allow ST Engineering and Safran Aircraft Engines to meet the forecasted rise of engine MRO activities as air travel gradually recovers from the pandemic," says ST Engineering.
The announcements follows an expansion of CFM engine MRO capabilities at ST Engineering's maintenance units. Earlier in the year, the Singapore-headquartered company added quick-turn services for the CFM Leap-1B engine, which powers the Boeing 737 Max family of aircraft.