Canadian flight training specialist CAE has agreed to buy Tru Simulation and Training's non-US assets from US conglomerate Textron for $40 million.
Providence-based Textron expects the sale will close sometime in the fourth quarter of 2020 or in "early 2021".
The deal, disclosed by the companies on 25 November, remains subject to regulatory approval.
Textron formed Tru in 2014 by merging what was Montreal-based training outfit Mechtronix with Florida-based Opinicus.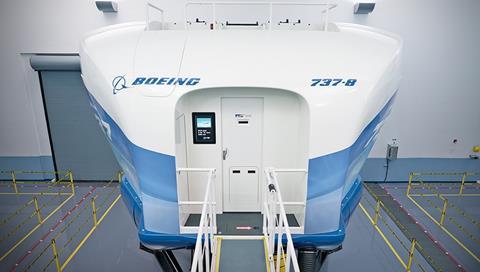 The deal calls for CAE to purchase Tru Simulation and Training Canada, which has a Montreal manufacturing facility. CAE will also acquire training divisions in France and Malaysia, and minority ownership of a joint business in Iceland, Textron says.
Textron will retain Tru's US operation, based near Tampa.
"The acquisition of Tru Canada expands CAE's global installed base of commercial flight simulators and customers, and the addressable market for simulator lifecycle support services," Quebec-based CAE says.
"Tru Canada also brings with it a backlog of simulator orders, full-flight simulator assets and provides access to a number of airline customers globally," it adds.
The agreement follows CAE's acquisition earlier this month of Amsterdam-based Flight Simulator Company, also a pilot training business, for €70 million ($83 million).