Flydubai is again looking to Smartwings for leased capacity going into the busy seasonal travel period.
The Dubai-based low-cost carrier will wet-lease four Boeing 737-800 twinjets from the Czech operator between 17 November and 16 January 2023, it said on 14 October.
The ACMI deal will boost Flydubai's fleet beyond its current 68 737-family jets, comprising 32 737-800s, 33 737 Max 8s and three 737 Max 9s.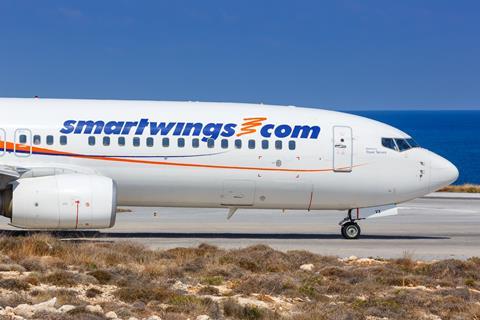 "Having previously worked with Smartwings, we are confident that the leasing of four additional aircraft will provide our passengers with more convenient and reliable options for travel during the winter season," says Flydubai chief executive Ghaith Al Ghaith.
Indeed, Flydubai previously wet-leased four 737-800s from Smartwings in late 2019, to help offset a significant capacity loss from the 737 Max grounding.
At the time of that deal, Smartwings chief executive Roman Vik said the agreement made sense for his carrier during the low-demand winter season in Europe.
Smartwings has 20 737-800s in a total fleet of 34 aircraft, according to Cirium fleets data.
Flydubai has outstanding orders for 150 737 Max aircraft, with eight of those due to enter the Middle Eastern carrier's fleet across November and December this year, Cirium data suggests.