We didn't waste a good crisis," reflects Dubai Airports chief executive Paul Griffiths on the decision to use global aviation's enforced near-shutdown in the pandemic to "reset the business" for what turned out to be a rapid recovery. The government company – which runs Dubai International and Al Maktoum airport – set about investing in technology, including passport e-gates, to create capacity at what was already the world's number one international hub.
"Sometimes when you're focused on survival, it's hard to imagine a future state. But I don't think we lost sight of the fact that after a crisis there will always be a recovery," says the former London Gatwick boss, who has headed Dubai Airports since 2007. "We knew there would be a rebound and our instinct was that, after a two-year period of denying people movement, it would be quick and strong."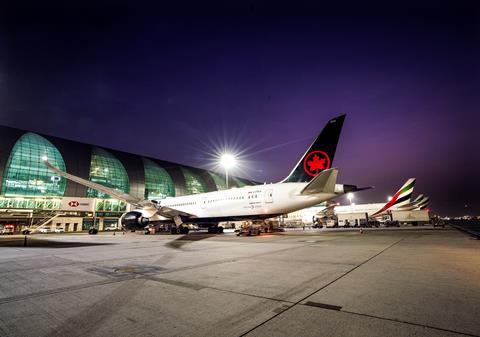 Griffiths' prediction, of course, proved accurate. In the first half of this year, Dubai International's passenger traffic, at 41.6 million, eclipsed the corresponding period in 2019. In the second quarter, it surged by almost 43% year-on-year. In April, its position as the world's busiest international airport in 2022 was confirmed by Airports Council International, the ninth consecutive year it has held the honour.
GLOBAL CROSSROADS
Dubai International's status as a global crossroads – the airport operates 24h daily – worked both for and against it during the pandemic. While the emirate was one of the first places to open its borders and relax health measures in mid-2020, many destinations the airport served remained closed or restricted – and with traditionally more than half its traffic connecting through Dubai, and no domestic routes, this affected the airport's main selling point as a convenient global hub.
However, point to point traffic benefited as holidaymakers opted for Dubai as one of the few destinations open to tourism throughout most of the period. While Dubai Airports reduced direct headcount through outsourcing, it also avoided the problems suffered by some airports who struggled to bring back staff when travel demand returned in 2022. "We took the gamble that recovery would be quick enough to retain everyone on the payroll," says Griffiths.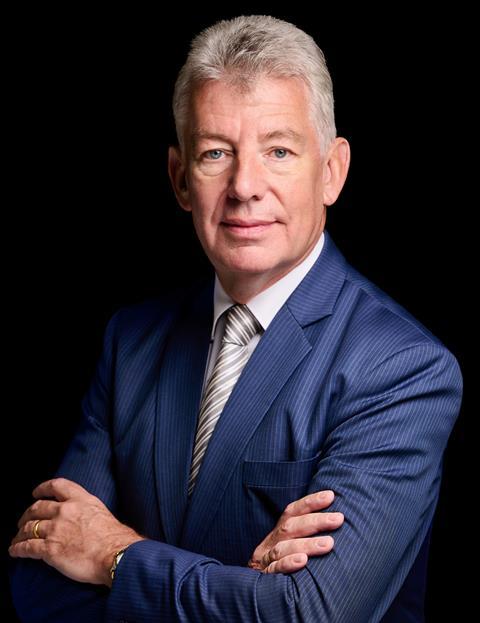 Installing passport e-gates in the first half of 2021 "achieved a much quicker throughput", says Griffiths. "We identified that there would be a huge passenger service benefit." Other extensions and tweaks to the three terminals – which occupy a relatively small footprint near the original city centre – have also created more space. "Squeezing more capacity out of the [Dubai International] estate is something we have been quite good at," he says.
Griffiths believes further infrastructure improvements could add 25% capacity to its current 90 million. However, before that point is reached – he thinks in about a decade – a decision will have to be taken on "DWC phase two". That will involve creating a super-hub at Al Maktoum – opened in 2010 and largely serving cargo and private aviation traffic – and relocating Emirates and other airlines. "We are at the early stages of considering what that project might look like," he says.
Just a 50min drive from Al Maktoum, another massive airport development is nearing completion. Abu Dhabi International's giant Terminal A – previously known as the Midfield Terminal – is due to receive its first passengers by early November, six years after it was due to open. Conceived early last decade to accommodate an ambitious growth strategy by home carrier Etihad, involving equity partnerships with several airlines, it will increase the airport's capacity to 45 million.
While it will give Abu Dhabi bragging rights over Dubai in terms of having the most modern and appealing airport, and a timely unveiling for the show, it remains to be seen whether Abu Dhabi – with its flag-carrier in consolidation mode long before the pandemic hit – will ever need those numbers. However, after a sharp fall in traffic, passenger numbers hit 10.2 million in the first half of 2022, up two thirds on the previous year. Etihad too has outlined a strategy to return to growth.
The failure of the carrier's multi-airline expansion strategy in the previous decade means Terminal A might be some way off fulfilling the role of the UAE's premium air crossroads.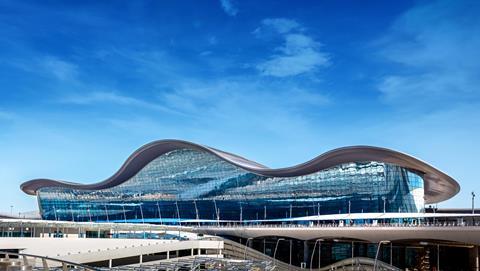 However, the architecturally stunning, 742,000sq m (8 million sq ft) edifice is unlikely to face the white elephant fate some might have feared a few years ago.