Jet Airways has secured the final approval from India's adjudicating body for its resolution plan, paving the way for the grounded airline to fly again after a more-than-two-year corporate insolvency resolution process.
The National Company Law Tribunal (NCLT), which adjudicates issues relating to Indian firms, approved on 22 June the resolution plan by the consortium between UAE-based businessman Murari Lal Jalan and UK-based Kalrock Capital, the carrier says in a same-day filing to the Bombay Stock Exchange.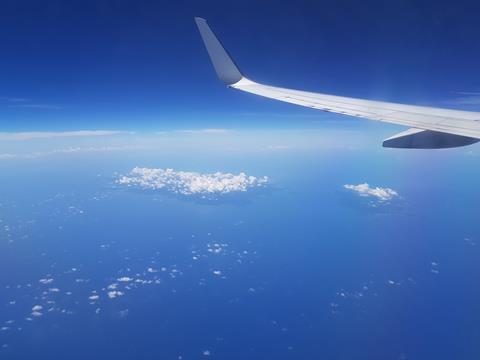 In a separate statement, also dated 22 June, the airline's resolution firm Grant Thornton Bharat says the next step would be to work with the Jalan-Kalrock consortium to implement the plan in the coming weeks. It will also need to receive approvals from other authorities before operations can begin.
Ashish Chhawchharia, partner at Grant Thornton Bharat, notes there are "a few concerns related to availability of routes/slots for the airlines to fly again", though "none of it is unsurmountable".
"I am confident that the DGCA and Ministry of Civil Aviation will duly take into account all issues and give a fair consideration to the business proposal for Jet's revival. Apart from airports, such as Delhi and Mumbai, on preliminary analysis, it appears that other airports have sufficient slots whereas some are likely to expand their capacity," he states.
Jet Airways, founded by Naresh Goyal, halted operations in April 2019 due to financial difficulties and was approved to enter a corporate insolvency resolution process in June 2019.
In October 2020, the airline's creditors accepted an offer from the Jalan-Kalrock consortium. Then, Chhawchharia told media that he expects the airline could be flying as soon as four to six months' time, subject to approval from the NCLT.
For the financial year ended 31 March 2020, Jet Airways posted a net loss of Rs28.4 billion ($382 million), narrowing from a loss of Rs55.4 billion in the previous financial year.