The roadmaps that promise aviation industry progress towards achieving a net-zero decarbonisation target by 2050 show air traffic management's (ATM's) contribution to be in the 8-10% range. While such a figure would be an order of magnitude less than the expected use of sustainable aviation fuel (SAF), which will represent over 50% of the target, it is still significant.
Perhaps critically, the belief is that carbon dioxide emissions reduction through ATM operational improvements are "low hanging fruit" that can be achieved relatively quickly. While agreeing updates poses a clear challenge, the sector is acutely aware of the need for change.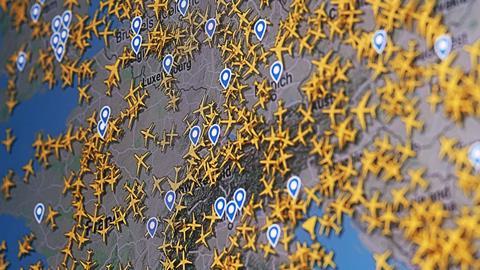 Simon Hocquard, director general of the Civil Air Navigation Services Organisation (CANSO), puts the importance of aviation actions to decarbonise in perspective. "Getting there for sustainability is an imperative, or our industry will cease to exist," he says. "ATM measures are a massively important part in the near term," he adds, enabling emissions reduction now – years before SAF production will kick in at scale to deliver its contribution.
Stuart Fox, IATA's director flight and technical operations, who began his flying career in the 1980s and worked for a variety of carriers, explains that the route networks he flew then are virtually unchanged today. "There have been some efficiencies, but I think it's recognised that the ATM system could be optimised to make massive improvements and help us to achieve the net zero by 2050 target," he says.
But has aviation's drive to net zero and societal concerns about the environment accelerated the introduction of improved ATM systems, or even reform? Achim Baumann, policy director at Airlines Four Europe (A4E), acknowledges that it does provide political leverage and motivation.
"We try to benefit from this political pressure and to ensure that projects, which possibly have been slowed down because it's not topical or it costs money, move forward," he says.
SINGLE SKY
In Europe, the focal point for that pressure is speeding up the slow progress on Single European Sky (SES), a long-touted reform of the continent's complex air traffic control system that aims to make it less fragmented. SES started in 2000.
Today, a key element of this reform – which is essentially the EU passing laws that enable the latest version of SES to be implemented – is blocked because of state concerns about sovereignty. This is an old story, but it remains the key barrier to progress.
Over the past decade or so, Europe's air navigation service providers (ANSPs), airports, and airlines have advanced on the technological, operational, and procedural fronts. Much of this change has been driven by the SES work that has taken place over the past two decades, but it cannot be fully realised without states giving the green light.
It is ironic that there is already technology available to implement many of the system improvements promised by SES, and enable carbon avoidance through more efficient flying.
REGULATORY UPDATES
"There are a lot of updates necessary within SES 2+ [the European Commission's latest version of the SES laws] on the regulatory side to actually allow the aviation industry to easily materialise the benefits of new technology, new operational procedures, and new organisational structures," says Baumann.
But would an approval of SES be a silver bullet? As always in the ATM world, the answer is not straightforward.
"It's not so easy because I would say yes and no at the same time," says Marylin Bastin, head of sustainability at Eurocontrol.
"Yes, definitely it would help to have one single European sky to have more efficient flight," she says. "For example, in the United States they have one [ATM] scenario, [which is] open skies. You don't have different route charges in every airspace. And so, by default, they are trying to fly the most fuel-optimised trajectory."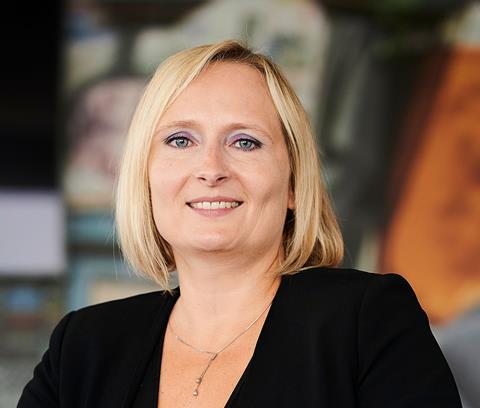 However, this is not the case in Europe, where there are 62 Area Control Centres that control air traffic and each charges its own rate. This leads to airlines filing flight plans where the priority is the lowest air traffic control (ATC) cost, rather than the lowest carbon cost.
European airline bosses have for years berated progress on SES. At its annual conference in March, chief executives from the A4E member airlines said that multiple crises can no longer be used as excuses to delay airspace reform in Europe as traffic levels get closer to their pre-Covid 2019 peak. "This increased traffic means that the need for a seamless and digitalised airspace is more pressing than ever," they said.
Bastin understands, but asks a provocative question of the airlines. "Are you ready to fly the most fuel-optimised trajectory every single day? And the answer for now is clearly no.
"For me, this is also part of the complexity of our airspace," she says. "And I can understand they want to fly the cheapest route because they need to do a lot of investment as well to be able to accelerate on decarbonisation. It's all about trade off. It's not easy.
"Clearly, having one single airspace would really help to have more harmonisation and predictability," says Bastin. However, she stresses that it is wrong to say the lack of a Single European Sky means the "ATM world is not moving".
"I am a little frustrated because I hear a lot of things about the single European skies as if implementing it would be the solution to decarbonise ATM, but it's not true," she says. "It would help, but we are already working a lot on ATM optimisation and it's really important to emphasise this."
TECHNOLOGICAL PILLARS
For example, Bastin points to the 260 projects deployed as part of SESAR that bring improvements to Europe's ATM system. SESAR is described as the "technological pillar of the EU's Single European Sky policy and a key enabler of the European Commission's Sustainable and Smart Mobility Strategy. SESAR defines, develops, and deploys technologies to transform air traffic management in Europe."
The huge body of work within SESAR, even without the Single European Sky legislation being delivered by EU member states, demonstrates what is going on to accelerate decarbonisation.
In its Objective Skygreen report published in May 2022, Eurocontrol showed that if all the new ATM technologies and projects on the table now were implemented there could be an 8% improvement in carbon emissions in its best scenario. "Compared to all the other different solutions to decarbonise the aviation sector, ATM [solutions] can be achieved in the short-term, before 2030," Bastin notes.
"If you had all these different improvements that can be done without disruptive technology, we could already have a few percent that could be implemented right away," she says. "That's why I really believe that ATM has an essential role to play, especially before 2030, and before new technologies are coming to market."
Hocquard agrees, pointing to continuous descent approaches – where an aircraft comes in to land in a smooth, constant-angle descent, rather than in multiple steps as directed by ATC – as one of three quick wins.
"They are phenomenally important for reducing fuel burn," he says. "Modernising our airspace design to enable them, enhancing the collaboration between pilots and air traffic to achieve them is a simple thing and is massively important."
The second system to improve ATM is air traffic flow management, says Hocquard. This is an area where Europe excels, with Eurocontrol's Network Manager delivering impressive flow management across the continent. The rest of the world may not be at this level, and there is the opportunity to "smooth air traffic flows around the world to reduce airborne holding and reduce extended routings – this can have a huge impact", he explains.
Thirdly, "further improving our work with our military airspace users to really maximise the flexible use of airspace so that unnecessary airspace and inefficiencies are minimised has a huge benefit attached to it", says Hocquard.
"I think as an industry we know how to do all those things. They don't require massive capital investments. They don't require brand new technologies that haven't been invented yet. It's about having an open mind and a willingness to embrace new ways of doing things."
There are other examples of improvements in the ATM system that are beginning to be implemented. One is free route airspace or user preferred routes (UPRs), where an aircraft can choose its preferred route across a country rather than zigzagging to its destination, says Fox.
An IATA study conducted in 2019 showed the impacts of implementing UPRs across the traffic flow between Europe, the Middle East and Asia. The analysis indicated an average fuel cost saving on the routes provided by airlines during summer operations would be around $2,000 per route/flight on medium- to long haul-flights. This amounts to 4-6%, but on some routes it produced nearly a 15% saving in fuel.
This ability to react to changing weather patterns and fly more efficient direct routes has been brought in by Switzerland, the Federal Aviation Administration (FAA) in the eastern USA, and in the North and South Pacific. According to the Air Transport Action Group Waypoint 2050 report, up to 500,000t of CO2 per year could be saved when fully implemented over Europe alone.
The better use of performance-based navigation (PBN) flight procedures, using GPS and satellite technology for guiding aircraft, is another significant win. "It enables much more efficient flight paths, massively reducing track miles into and out of an airport or between two points," says Fox, with most modern aircraft already equipped with the technology to fly these enhanced flight paths.
FASTEST ROUTE
The Waypoint report says PBN could save 1t of CO2 per landing, while IATA estimates that globally, shorter PBN routes could cut CO2 emissions by 13 million tonnes per year.
Many ANSPs are introducing these procedures as part of airspace modernisation projects, and EU regulations stipulate a gradual migration to a full PBN environment with satellites as the main positioning source by 2030.
The growing list of ATM projects and procedures that offer improvements illustrates the complexity of the undertaking. Another one is 4D trajectory-based operations (TBO). "This is a big game changer," says Bastin.
This mode of operation will enable an aircraft to fly the most fuel-optimised trajectory because it takes account of the wind conditions, which is not always the shortest distance. "For each single flight in Europe, the fuel optimised trajectory will be different and specific," she says.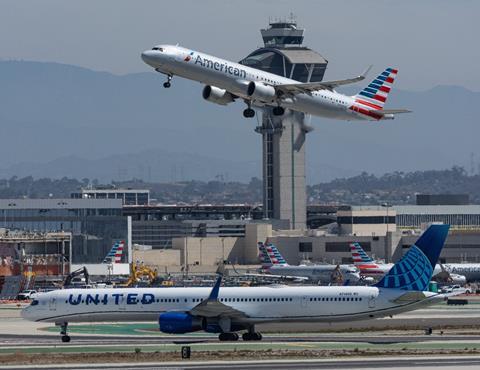 In the USA, the FAA began working on the Next Generation Air Transportation System, or NextGen, to transform its ATM system, in 2007. Ultimately, this will see its ATC system moving to a TBO concept. This huge project is being undertaken in stages and has already introduced a host of systems that improve safety, capacity and efficiency while reducing fuel burn, carbon emissions and noise, says the FAA.
For a 4D trajectory to be flown, an aircraft must be equipped with the latest flight management systems able to compute these trajectories into messages for air traffic controllers and on the other side the ANSPs to be ready to read and act on them, says Bastin.
One of the first with this capability is Eurocontrol's Maastricht Upper Area Control Centre, which manages the airspace from 24,500-66,000ft over Belgium, the Netherlands, Luxembourg, and north-west Germany: one of Europe's busiest and most complex airspace areas.
FUEL EFFICIENCY
However, all ANSPs will need to have such capability and all aircraft will need to be suitably equipped to change the current system for one that is more fuel efficient. "We are not there yet, and that is the problem," notes Bastin.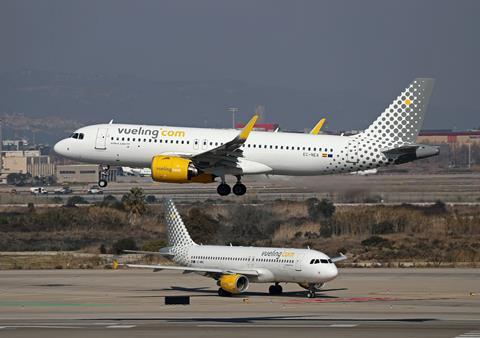 An example of an airline working with an ANSP partnering and pioneering on fuel-optimised trajectories is Spanish low-cost carrier Vueling and ENAIRE, Spain's ANSP.
In this work Vueling has demonstrated that flying the shortest route can add 16% of additional fuel compared to the optimised one. "When you have a big country along the sea you can really benefit from the winds to decrease your fuel consumption," says Bastin.
Clearly, a more efficient global ATM system has a very important role to play in the push for a more sustainable aviation industry. It is a system that will come under increasing strain as traffic returns to its pre-Covid growth rates and as more users, like those seeking to operate air taxis and unmanned aircraft, enter the picture.
"Airspace is finite," says Hocquard. "I think the commercialisation of airspace will happen eventually because of the plethora of different users that are now wanting to use the same airspace. How we integrate all the different new airspace users sustainably and safely is going to be a big challenge going forward."
To meet the challenge, he returns to the question of ATM reform. "Is it reformation or is it about leveraging the capabilities that we currently have? Reformation of ATM will not by its own volition create a more sustainable air traffic environment.
"Ultimately, to break it right down it is about all stakeholders sharing information safely and securely: that's a big challenge across very large global pieces of airspace," says Hocquard. "If we can do that, and crack that complex, highly dynamic environment, we can play a huge role."
This is where collaboration between all stakeholders, which is happening, is vital. "We [the ATM stakeholders] can't do that on our own," says Hocquard. "It will only work if we all sit down and work together on how we're going to be able to crack this nut."
Could a one-size European system suit all?
In September 2022, Eurocontrol published a "Think Paper" re-examining the idea of charging a common en-route unit rate capable of incentivising airspace users to fly more efficient routes. This could be one of air traffic management's "easy wins" in the carbon emissions reduction drive.
Since 1971, the provision of en-route air navigation services in Europe has been financed by charges through a common Route Charges System. However, these rates vary considerably from state to state, ranging today anywhere between €28.72 ($30.80) for Cyprus to €120.30 for Belgium/Luxembourg.
Eurocontrol concluded that a common unit rate is technically feasible, and could have a potential beneficial environmental effect by removing the economic incentive for airlines to file longer routes because of differences in unit rates. This could save up to 4,400t of carbon dioxide emissions on a busy day, it calculated: an overall reduction of 1.6%.
Eurocontrol recognises that there are difficulties, as there will be winners and losers on either side. The air navigation service provider side could be dealt with by using a reattribution system, although this would need to be designed to ensure revenue neutrality for participating states to reflect the national unit rates.
However, from an airline perspective, a common unit rate could lead to a significant financial impact, depending on where carriers operate. Some airlines would face route charge-related increases of up to 20%, adding up to €30 million per year to their current bill, Eurocontrol calculates.
The non-CO2 effect
Air traffic management's (ATM's) central role in helping deal with the environmental problems of non-carbon dioxide effects such as contrails and nitrous oxides, in addition to reducing CO2 emissions, is highlighted in a recent report from aviation consultancy Roland Berger called Aviation's Roadmap to True Zero.
The report talks about the path to achieving this metric, as opposed to net zero: the term used by the aviation community at large for its emissions reduction target.
"Aviation's climate footprint extends beyond just CO2," Roland Berger argues. "Considering non-CO2 effects such as contrails and nitrous oxides, aviation's total footprint may be 2-4 times as much as CO2 alone."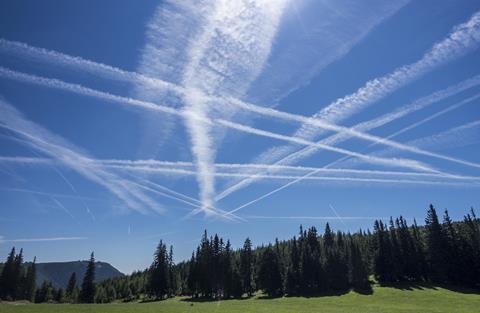 Its analysis shows that by 2030 aviation can reduce its total impact by approximately 30% from coordinating efforts to minimise fuel burn through better operations and air traffic control (ATC), and by accelerating contrail mitigation.
One of its scenarios is called Coordinated Skies, which would see airlines and ATC accelerate flight operations optimisation (including in-the-air, on-the-ground, and crucially contrail avoidance) by 2030.
While Roland Berger forecasts that these improvements would happen eventually anyway by 2050, the Coordinated Skies scenario specifically seeks to quantify the impact of bringing forward their enactment.
In this scenario, Roland Berger models the impact of contrail mitigation efforts being accelerated, highly targeted and successful, delivering up to 80% mitigation at a global level by the early 2030s.
Recognising the range of current scientific opinions on non-CO2 effects, Roland Berger has conducted a sensitivity analysis to address the current uncertainty in non-CO2 effects.
Through this effort, which includes input from some of the leading global academics in the non-CO2 field, it asserts that while the exact quantum of the impact of Coordinated Skies may vary, optimising operations and targeting contrail mitigation is an essential lever, and that flight trials to begin developing mitigation techniques should be welcomed.
Marylin Bastin, head of sustainability at Eurocontrol, says that the organisation is working hard on this area, but notes: "There is a lack of consensus in the scientific community [on non-CO2]." In addition, it has performed flight trials to test contrail mitigation in Europe, and found that the ability to predict their avoidance was not good.
"We are not saying that we should do nothing about non-CO2, because this is really important," she says. "But we don't want to start too early on the avoidance of contrails from an ATM point of view if at the end there is a bad outcome of burning more fuel and still producing contrails."
Eurocontrol is planning a second wave of contrail avoidance tests to find the answers.