An investment group led by Apollo Global Management has completed its acquisition of US cargo and charter airline Atlas Air Worldwide Holdings, closing a deal announced last August.
"As a result of the transaction completion, Atlas Air Worldwide's common stock no longer trades on the Nasdaq," Atlas says in disclosing the acquisition on 17 March.
The investment group has said the deal is worth $5.2 billion. However, Apollo and its partners agreed to pay $102.50 per share of Atlas stock, which equates to about $2.9 billion.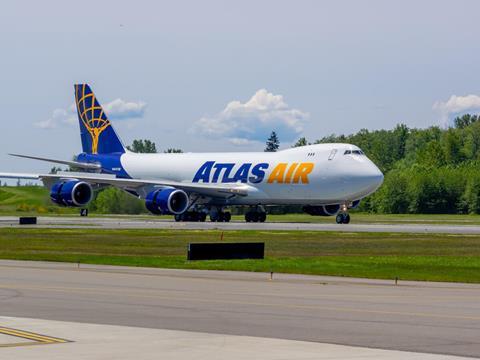 "We are well-positioned to achieve our growth objectives while continuing to serve the increasingly complex global supply chain," says Atlas chief executive John Dietrich.
The investment group includes Apollo and affiliates of New York investment company JF Lehman and Boston's Hill City Capital, an investment house focused on industrial, aerospace and transportation businesses.
The group has acquired all outstanding shares of Atlas, which is based in Purchase, New York.
"The company will continue to maintain its global presence [and] continue to operate under the Atlas Air Worldwide name," Atlas says, adding that Dietrich will remain CEO.
On 14 March, Atlas said it had received regulatory approval for the acquisition.