US cargo and charter carrier Atlas Air Worldwide plans to move its corporate headquarters from Purchase to White Plains, New York.
The move is minor geographically, as both municipalities are located within Westchester County near New York City.
Expected to be completed in January, the move signifies "the company's ongoing commitment to operations within New York state", Atlas said on 19 October.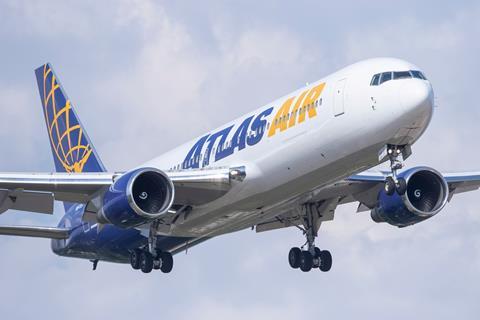 The carrier's new 5,574sq m (60,000 sq ft) space in White Plains will be upgraded with $4 million of improvements, Atlas says, including new equipment, IT and security.
Additionally, the company "commits to retaining 400 existing, full-time permanent jobs in New York", which helped it land a $2 million capital grant from Empire State Development.
"Continuing our presence in New York guarantees our access to the top talent critical to our operations," says chief executive Michael Steen. "New York has served Atlas and our employees well as we've grown into one of the largest cargo carriers in the world."
Steen took the role of chief executive in May, following the retirement of former CEO John Dietrich.
In March, an investment group led by Apollo Global Management completed its acquisition of Atlas Air Worldwide Holdings, closing a deal announced in August 2022. As a result of the acquistion, Atlas is no longer a publicly listed company on the New York Stock Exchange.
Atlas currently operates nearly 50 Boeing 747s, 25 767s, three 777s and eight 737NGs, according to Cirium fleets data.
The company has maintained headquarters in Purchase, New York since 2000. It also employs 265 people at John F Kennedy International airport and maintains a global operations centre at Cincinnati/Northern Kentucky International airport.