A timeline of the twists and turns since the type's grounding two year ago as Boeing, regulators and operators worked to return the Max to service
October 2018
Lion Air 737 Max crashes
Lion Air flight 602, a 737 Max, crashes into the Java Sea on 29 October 2018 after taking off from Jakarta, killing 189 people. Investigators soon reveal the jet had suffered airspeed indicator problems, Boeing subsequently releases a service bulletin urging pilots to follow "existing flight crew procedures" to address erroneous angle-of-attack sensors. One day later, the Federal Aviation Administration issues an emergency airworthiness directive (AD). It likewise stresses crew procedures but also warns that AOA failures can cause the Max's flight control system to put the jets into dives. Soon, news arises that Boeing had equipped the Max with a new flight control system called the Maneuvering Characteristics Augmentation System (MCAS), which pitches the jets nose-down under certain circumstances.
March 2019
Second fatal Max accident prompts global grounding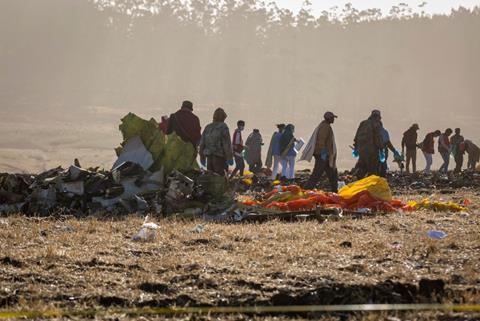 On 10 March an Ethiopian Airlines Boeing 737 Max 8 en-route to Nairobi crashes shortly after take-off from Addis Ababa airport, killing all 149 passengers and eight crew on-board. Similarities between the crashes prompt safety regulators around the world to unilaterally ground the type, with the FAA acting on 13 March. The FAA had previously insisted there was no grounds for the move. By the end of the month, Boeing discloses details about a software update to its 737 Max that the company says eliminates the chance that erroneous data can cause the horizontal stabilisers to trim the jets nose-down.
April 2019
Boeing cuts production by a fifth
Boeing announces it is cutting 737 production by almost a fifth to 42 aircraft monthly amid the 737 Max grounding. It also said it was forming an internal committee to review how it designs and builds aircraft. The moves marked the clearest sign that the manufacturer anticipated a prolonged grounding.
June 2019
IAG makes surprise Max order move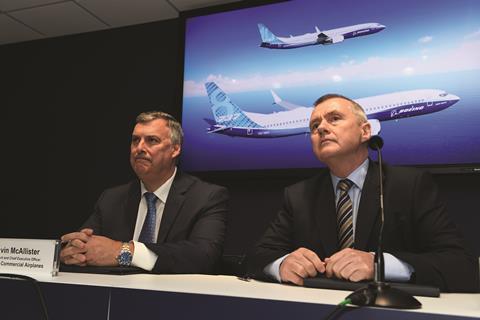 Boeing gains a boost to its beleaguered 737 Max programme on the second day of the Paris air show, landing a surprise letter of intent for 200 of the jets from European airline group IAG – the company's first commitment for the type. A follow-on order from Turkish carrier SunExpress and Air Astana later that year gives Boeing its only other Max deals since the grounding.
June 2019
FAA discovers data processing issue
FAA flight tests of the 737 Max uncover a data processing issue that affected government pilots' ability to perform the procedure for counteracting so-called "runaway stabiliser". The runaway stabiliser procedure is the method by which Boeing has said pilots should respond to erroneous activation of MCAS.
September 2019
Boeing tweaks corporate structure with eye toward safety
Boeing says it is creating a new internal safety division and altering engineers' reporting lines as a means to strengthen the company's focus on safety. Notably, engineers will report to a chief engineer. Previously, engineers in different business units reported up the chain of command within those units.
October 2019
Boeing CEO testifies to US congress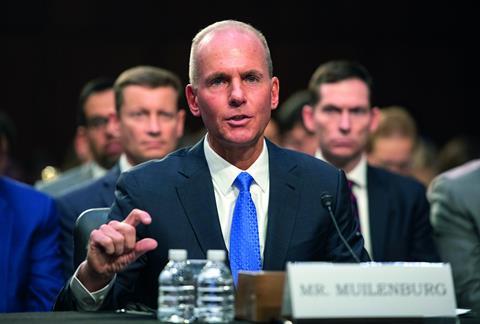 Boeing chief executive Dennis Muilenburg testifies before two congressional committees. He defends Boeing's safety culture and said he was unaware until recently of troubling internal messages. In those messages, the company's former chief technical pilot voiced concern about MCAS and said he had unknowingly lied to regulators, internal documents showed. Former Boeing head of commercial aviation Kevin McAllister steps down.
November 2019
Boeing unveils first Max 10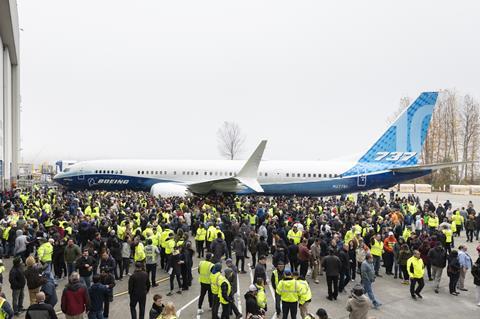 Amid the continued grounding of the Max, Boeing quietly unveils the first flight-test Max 10.
December 2019
Boeing halts Max production, Muilenburg resigns
Boeing confirms it will suspend 737 production in January, a move that comes 10 months after the aircraft's grounding. Under-fire Boeing chief executive Dennis Muilenburg resigns, and former senior legal counsel Michael Luttig retires.
January 2020
Boeing emails, simulator training and new CEO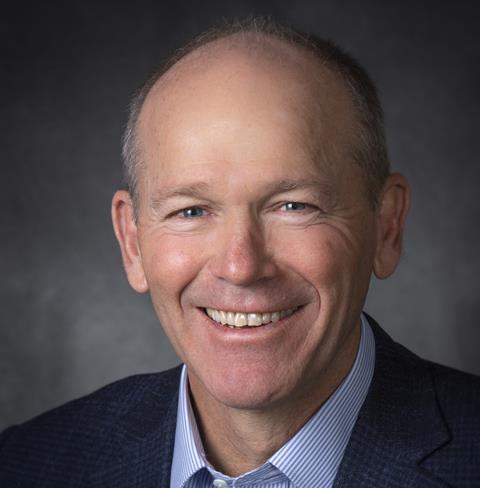 Boeing reverses course by agreeing that pilots transferring from the 737NG to the Max should undergo simulator training. Until then, Boeing had held fast to the position that the jets were so similar that a short computer-based training session – not more-expensive simulator lessons – was sufficient for transferring pilots. Also, the US Congress releases internal Boeing messages revealing staffers' effort to convince regulators and customers that simulator time is unneeded. In the messages, employees criticise the Max's design, Boeing's leadership and the FAA.
Long-time Boeing board member David Calhoun becomes CEO, pledging to improve Boeing's transparency and commitment to safety. Calhoun receives early praise from industry watchers for taking pressure off the FAA and being more forthright about the company's problems and its Max timeline. He estimates the Max will return to service in mid-2020. Also,
March 2020
Max cancellations mount as Covid-19 spreads globally
Boeing reports cancellations of a whopping 150 737 Max, with major customers like Gol and lessor Avolon scrapping orders.
May 2020
Boeing restarts Max production
Boeing resumes 737 Max production at "low" rates, a move coming five months after the company halted the work.
June 2020
FAA begins flights to re-certify Max. More cancellations
Late in the month, a 737 Max takes off from Boeing Field, marking the beginning of the FAA's re-certification flight-test programme. During the tests, the FAA reviewed tweaks Boeing made to MCAS, putting the jet through "an array of flight manoeuvres and emergency procedures to assess whether the changes meet FAA certification standards", the agency said. In the first six months of 2020, Boeing logs a combined 373 Max cancellations and removes from its backlog another 439 orders that it suspects will not actually close.
August 2020
FAA details Max safety improvements
The FAA issues a draft AD that proposes various changes to the Max, including flight control software updates that would prevent erroneous AOA readings from triggering MCAS and prevent MCAS from firing repeatedly. The changes also would limit the degree to which MCAS can move the Max's horizontal stabiliser to ensure pilots can safely counter MCAS by pulling back on the control column. The proposed AD also calls for updated crew procedures and separating horizontal stabiliser wires to meet FAA standards.
September 2020
FAA chief flies the Max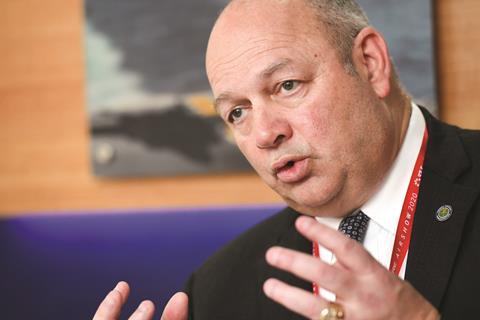 Top US aviation regulator Steve Dickson, a former airline pilot, flies the 737 Max himself, experiencing "flight scenarios" involving MCAS. Following the flights, Dickson said he had no trouble controlling the jet even when it was significantly out of trim. "I like what I saw on the flight," he said, adding that new training had made him comfortable with the Max's systems.
November 2020
FAA clears the Max
The FAA clears the Max to fly on 18 November, though with a list of conditions related to flight computer updates and new pilot training. By the end of the month, the FAA had issued the first Boeing 737 Max airworthiness certificate since the grounding. A week after FAA clearance, Brazil's National Civil Aviation Agency ANAC becomes the next regulator to green-light the jet.
December 2020
First airline resumes Max flights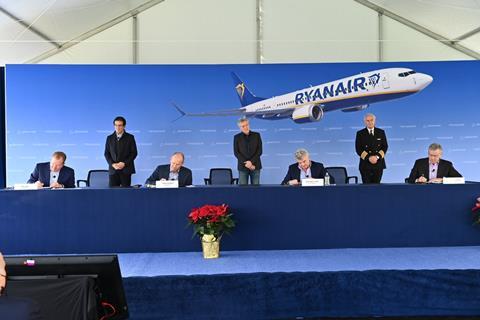 On 9 December, Brazilian low-cost carrier Gol becomes the first airline to resume 737 Max flights. Aeromexico comes next, with flights resuming on 21 December, and on 29 December American Airlines becomes the first US carrier to operate the Max since the grounding took effect 20 months earlier. The Max programme receives a further boost at the start of December when Ryanair places a follow-on order for 75 more Max aircraft.
January 2021
Canada, Europe clear Max return
Transport Canada clears the Max to return to service on 20 January by adopting its own directive that includes "unique" measures to improve safety. Among those are a requirement that flight manuals give a procedure for disabling the stick shaker – which Canadian regulators said could be dangerously distracting to pilots. Canada also requires that Max jets eventually be updated so that AOA disagree alerts show on head-up displays. In late January, the European Union Aviation Safety Agency and UK publish their own ADs, clearing the Max to fly.
Two years on: How the 737 Max grounding changed Boeing and the industry
1

2

3

4

5

6

7

Currently reading

A timeline of how Boeing 737 Max went from grounding to service return

8