Strong civil aerospace performance over the first half has contributed to Rolls-Royce's raising its full-year financial guidance.
Rolls-Royce is expecting first-half underlying operating profit for the division to reach £400 million ($515 million), contrasting with the previous interim loss of £79 million.
It says higher aftermarket profitability – the result of higher volumes and commercial optimisation efforts – has been a primary driver of the improvement.
"Operating profit also benefited from higher spare engines sales and cost efficiencies," it adds.
The company says its long-term service agreement balance has risen on the back of increased large-engine flying hours – which have reached 83% of the pre-crisis 2019 level – as well as other factors such as higher pricing.
Rolls-Royce says it continues to expect large-engine flying hours to remain at 80-90% of 2019's level for the full year.
It also predicts 400-500 engine deliveries and 1,200-1,300 long-term service agreement shop visits over the period.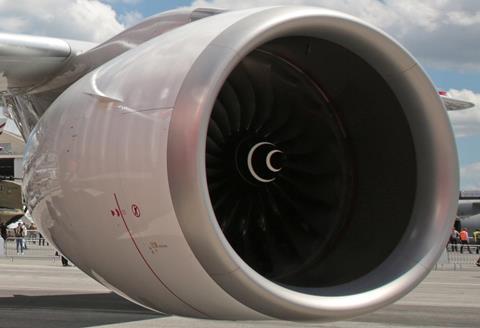 "Our multi-year transformation programme has started well with progress already evident in our strong initial results and increased full year guidance," says chief executive Tufan Erginbilgic.
"Despite a challenging external environment, notably supply chain constraints, we are starting to see the early impact of our transformation in all our divisions."
But he stresses that there is "much more to do" in order to turn the company into a "high-performing, competitive, resilient, and growing business".
Rolls-Royce is expecting overall first-half underlying operating profit of £660-680 million as a result of revenue growth and efficiency measures across all three of its industrial divisions.
It says this performance is "materially above consensus expectations", which had estimated £328 million, and it has raised its full-year guidance to include underlying operating profit of £1.2-1.4 billion.